Relevant to everyone's sense of "me, here, now": Data literacy as the means towards a social inclusion revolution
Event report
In a previous session at the UN Data Forum, the majority of participants in an audience poll voted for data literacy as a means to increase trust in data and statistics. This session sought to unpack what data literacy means, and to share some examples. It was moderated by Mr Paul Matthews (Senior Lecturer, University of the West of England, UK).
Data literacy is perceived as a technical discipline that links mathematics to information and communications technology (ICT). Many relate it to the skills and competencies required for data visualisation. In relation to the sustainable development goal (SDG) of leaving no one behind, Mr Omar Bakari (Programme Director, Data Zetu, Tanzania, and Co-founder of International Research and Exchange Board, IREX) explained about his particular cultural context where music and art are powerful tools for social communication. Data Zetu used tools such as 'leso' – a popular fabric in his community, to engage youth in systems and design thinking, and to communicate statistics.
Ms Jane Crofts (Founder of Data To The People) introduced Data to the People, an organisation she had founded to develop a data literacy competency framework. The framework measures skills such as reading, writing and understanding data. She spoke about data richness and poverty in relation to the digital divide and gave examples on how to make learning open for people of different backgrounds. Speaking on inclusion in data literacy, she explained that it should not only be viewed as increasing the number of people with data literacy skills, but also as the creation of an enabling environment for learning about data.
Ms Neda Jafar (Head Statistical Policies and Coordination Unit, UN Economic and Social Commission for Western Asia (ESCWA), Beirut) presented the integrated gender statistics toolkit that was tailored to the experiences and needs of Asian countries. ESCWA also had an outreach programme to encourage interaction with data. She noted gaps between the supply of statistics and demand from policy makers. Often, policy makers do not request data and when they do, they do not use it. In addition, official statistics do not always include everyone and hence, there was a need to improve the official identification of people.
Mr James Edward Ridgway (Emeritus Professor, Durham University) is working on a project called ProCivicStat that promotes civic engagement through data. He has been involved in developing innovative curricula for statistics in high schools with the aim of building the next generation's capacity for data work. Drawing from the history of translation of the Bible, he explained that technology is never neutral – as political leaders influence technical work through laws and directives that favour them. He put an emphasis on fairness, stating that people should be taught about positive values as they learn about data. He also made a case for the application of data through methods that were engaging to people, such as gaming and fact checking.
Mr Emmanuel Letouzé (Director, Data-Pop Alliance and Program Director, OPAL Project) is a demographer by training. He recalled how literacy was historically measured as being able to sign one's name, then reading and writing, and currently the ability to think critically. He described data literacy as the willingness and ability to constructively engage in society through data. Building blocks for data literacy include : concepts, where people are taught about data theory; tools and techniques; design; and engagement or communication through data.
Comments from the audience included a discussion on the benefits of cultural and social inclusion, including literacy for persons with disability and institutionalised persons. A participant asked about current segmentation practices in official statistics, where statistics were presented according to the level of audience expertise. It was noted that data visualisation had expanded the views in which data could be presented and consequently disaggregated in a multiple ways to study various problems.
Data literacy also includes the collection of data, which many users of technology participate in. If users were more informed on how data such as mobile metadata, fitbit and social media data was organised and used, it would ignite their interest data policy issues. Participants were reminded that previous movements had already carried out work on statistical literacy and many of their methods could be borrowed and applied to current problems.

Related topics
Related event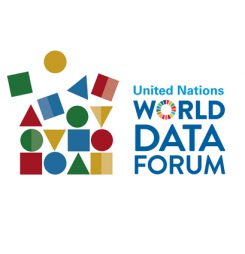 Related technologies