Symposium on the future networked car: Opening remarks
Event report
[Read more session reports from the Symposium on the Future Networked Car (FNC-2019)]
The event was co-organised by the International Telecommunication Union (ITU) and the United Nations Economic Commission for Europe (UNECE). The co-chairs Mr Bilel Jamoussi (Chief, SGD, TSB, ITU) and Walter Nissler (Chief of Section, Senior Economic Affairs Officer, UNECE) made opening remarks before inviting Mr Jean Todt (UN Secretary General's Special Envoy for Road Safety, President, FIA) to give his keynote address. Todt mentioned the rapid evolution of the discussions around automated cars and that some expect the first of these cars to be deployed within the next five years. He spoke about the security aspect that networked cars might provide, given that there are still over 1.35 million road deaths per year, despite the increased adoption of road safety regulations. Todt also pointed out that the new technology must be carefully thought through in order to avoid it becoming part of the problem. Therefore, developers and manufacturers should also keep in mind the safety of people around the cars, such as those on foot and bicycles. According to Todt, networked cars also bear the potential of reducing traffic congestion and have a positive impact on the environment since new shared car riding business models will arise and reduce the number of users driving alone in their cars.
Additionally, Todt highlighted the importance of public private partnerships in the field, given that networked cars will provide massive amounts of data which will be exposed to cybersecurity issues. For this reason, manufacturers and governments must find viable solutions to these new challenges.
In his opening address, Mr Houlin Zhao (Secretary General, International Telecommunication Union (ITU)) explained that the symposium was created almost 15 years ago after the realisation that information and communications technology (ICTs) can contribute to road safety.
Zhao noted that the automotive industry is at an important point of its evolution, and at the centre of its transition into automated and networked driving. He further pointed out that with the arrival of technologies such as 5G, the ITU's work is now more important for automotive industries than ever. He predicted that the future of mobility will be crafted by a collaboration of the public and private sectors and that a new market segment will appear in the intersection between ICTs and automobiles.
Ms ​Olga Algayerova (Executive Secretary, UNECE) said that developments surrounding networked cars will disrupt mobility and technology. According to Algayerova, mobility will occur without significant accidents and reduced emissions thus creating a safe and secure transportation method.
She pointed out that there will be many further technological advancements which will need to be harnessed by regulators. Algayerova welcome the increased collaboration between UNECE and the ITU which helps breaking down silos and facilitates the finding of comprehensive regulations and standards. She explained that UNECE hosts the Working Party 29 (WP 29) which sets global regulatory frameworks for transportation and mobility and that its co-operation with the ITU has already achieved successes in terms of cybersecurity.
Finally, she noted that innovation and technological issues must also be driven by women.
Related event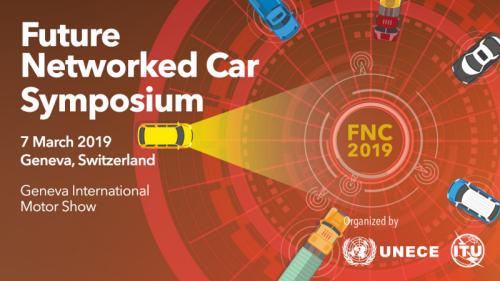 Related technologies