Connected and automated vehicles at the cross-roads to success
Event report
[Read more session reports from the Symposium on the Future Networked Car (FNC-2019)]
The session on Connected and automated vehicles at the cross-roads to success was moderated by Mr Russell Shields (Chair, Ygomi).
Mr Johannes Springer (CEO, 5GAA) explained that the 5GAA association encompasses around 110 members globally and is constituted of car manufacturers and suppliers from the automobile and network operating sectors. They recognise the importance of understanding that cellular networks play a very important role with regards to networked car safety and that the industry is currently not using the full capacity of the technology.
Springer mentioned the competing systems in terms of vehicle to vehicle (V2V) transmission and the disagreements they cause among manufacturers. According to Springer and the 5GAA, they would favour a market-based approach to find a solution in which the market powers determine which technology will prove to be best suited.
He also raised the question of how to include 'vulnerable road users' (pedestrians, bikers, etc.) in a safety related system. He noted that these users are usually also connected through smartphones and that technical safety solutions should be expanded to include them as well.
Mr Teodor Buburuzan (Device Connectivity (EECP/3), Volkswagen) stated that the biggest challenge for the car manufacturing industry is getting the right technology for the right problem and working together. Buburuzan explained that Volkswagen (VW) was still using a dedicated short range communications (DSRC) standard for V2V communication which some experts criticise for being outdated. He said that the company favoured the system given that it has been tested and improved in the last 7 years and that it is an easy and reliable system.
Additionally, he mentioned that there is a split in the automotive sector in terms of adopting the V2V standard and that many big car manufacturers rely on the DSRC standard, given that it can offer deeper market penetration. Buburuzan noted that safety alone is often not enough to make a business case but that market penetration is.
He further explained that cybersecurity issues are not the biggest concern regarding the technology, given its relatively high security measures. However, according to Buburuzan the EU's General Data Protection Regulation (GDPR) proves to be a bigger challenge given that V2V technologies require online connectivity but that certain informations about the drivers and passengers cannot be shared without their consent. Given the real-time exchange of the data required for these technologies, it is difficult to incorporate the best suitable legal framework which respects user privacy, while operating with real-time data.
Mr Dino Flore (VP of Technology, Qualcomm) welcomed the arrival of 5G technologies and the potential for new technological solutions which will appear. He also spoke about the greater alignment between telecommunication operators and automobile manufacturers to improve safety and efficiency. He named the introduction of vehicle to everything (V2X) technology as an example. This new framework allows cars to communicate with cars and the environment around it.
Flore noted that adoption of these technologies is key and condemned the split of manufacturers regarding V2V technologies. In his opinion, the newer options of the technology provide greater benefits than DSRC. Nonetheless, he said that the debate about the right technologies is a healthy debate which might slow down the full rollout of the leading technology, but that the discussions around it are necessary.
Mr Onn Haran (CTO, Autotalks) said that the number of road deaths is stagnating and that direct communication between vehicles has the potential to save human lives. In order to do so, all cars must speak the same 'language' which is hindered by the use of different standards in the automotive sector. According to Haran, the users are interested in seeing improvements regarding road safety and do not have a preference about which standards are implemented, as long as they provide the intended safety.
Additionally, Haran noted that any solution will have to be able to be developed on top of the previous one in order to ensure the interoperability of systems. Therefore, regulations should ensure continuity and that the technologies are built in a future-proof manner. According to Haran, an additional challenge to overcome is the early-adoption issue because users might refrain from spending more money on more expensive but technologically advanced cars if there is not a large rollout of these cars.
Ms Marjorie Dickman (Global Director & Associate General Counsel, Automated Driving and IoT Policy, Intel Corporation) said that the worldwide number of 1.35 million road deaths per year is too high and explained that Intel differs on the quality of policies which relies on outdated technology. She acknowledged that certain standards such as the DSRC standard might have been state of the art when it was adopted in 2014, but that technologies such as the latest V2X offer superior performance and a clear evolution path to 5G which will be a crucial building block in the next decade.
Dickman said that Intel urges policymakers to take a technology neutral, market-based, and a future looking approach to increase road safety. Dickman noted that countries such as China and other South-East Asian countries have already adopted V2X and expect to cover most of the big cities with sensors to communicate with the system by next year. According to Dickman, three quarters of Europe will be covered by 5G by 2025 because the private sector is massively investing in it. For this reason, she believes that future-proof technology should rely on 5G networks and that waiting for market penetration of a certain stand-alone standard will take much longer to reach a similar level of market presence.
Mr Eddy Hartog (Head of Unit, Smart Mobility and Living in DG Communication Networks, Content and Technology, EC/DG-CNECT) explained that initially the telecommunication and the car manufacturing sector did not realise the the intersection between their fields, particularly in the context of road safety. However, co-operation between these sectors is urgently needed and gradually improving.
In terms of split standards, Hartog urged manufacturers to rely on readily available standards given that people are dying and that waiting for the adoption of future technologies will only increase the death toll on the roads. Hartog also noted that the issues regarding the interoperability of technologies and the question of which standard to use must be solved by the private sector, given that they created these problems. He recognised that the issue of standard primacy has now become a political issue, but emphasised that this was a technical problem which should be solved by those who caused it.
He also spoke about the importance of not locking oneself into one technology and invited all stakeholders to keep forward and backward connectivity in mind.
Mr Andre Cardote (Head of Product Management, Veniam) explained that his company produces a system that helps transport large amounts of data from cars to the cloud and back. According to Cardote, as vehicles become more software based, the update frequency will increase as well. Therefore, Veniam helps original equipment manufacturers (OEMs) to prioritise data and store it for a certain amount of time.
Cardote also urged the stakeholders to think about vehicle technology that goes beyond safety concerns and that the standardisation of technology is taking too long to be adopted, while the technology already exists.
Mr Michael Meyer (Head of Radio Architecture and Protocol Research, Ericsson Research) pointed out that the first versions of 5G technology are already being implemented, which provides huge potential for improvements in networked cars. It is important to understand that 5G is here. Meyer foresees that in certain cars, only marginal changes will need to be made to extend V2X communications to interoperate with 5G networks.
Meyer also criticised the EU's Delegated Act and argued in favour of a more technology neutral and market-based version of the regulatory framework adopted by the European Union.
Related event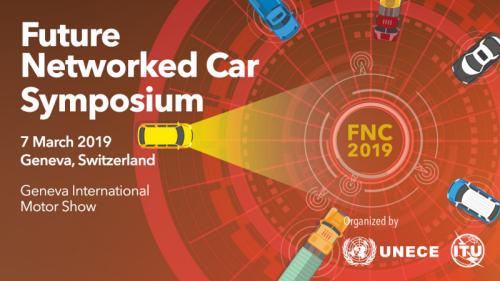 Related technologies