Shanghai Cooperation Organisation Summit 2022
New: Samarkand Declaration of the Council of Heads of State of Shanghai Cooperation Organization
The 2022 annual summit of the Shangai Cooperation Organisation (SCO) Heads of State Council will be held on September 15-16 in Samarkand. Uzbekistan took over the chairmanship of the organization from Tajikistan on September 17, 2021.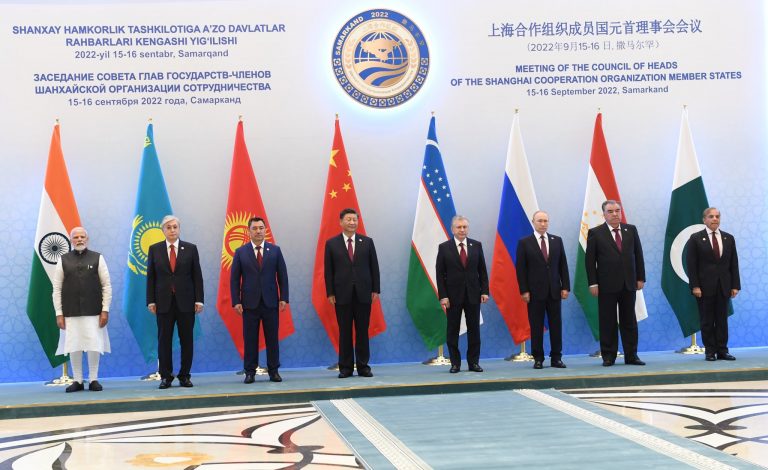 According to the Russian news agency TASS, Uzbekistan's President, Shavkat Mirziyoyev, outlined the priorities and tasks of the chairmanship. These include efforts to raise the potential and authority of the organization, ensure peace and stability in the region, reduce poverty, and ensure food security. Furthermore, he urged putting together a plan for the development of intraregional trade, which will include measures to eliminate trade barriers, align technical regulations and digitalize customs procedures.
More details, including agenda, news and summit documents, are available on the Shanghai Cooperation Organization Webpage.
You can learn more about SCO's activities in the digital realm here.
Join Summit on Digital Diplomacy and Governance to learn more on digital diplomacy and geopolitics | cybersecurity | Asia-Europe digital connectivity | AI governance | and 50 other digital governance topics.