Going digital, stakeholder session
11 Mar 2019 11:15h - 12:00h
Event report
[Read more session reports and live updates from the OECD Going Digital Summit]
The session was moderated by Ms Gabriela Ramos (Chief of Staff and G20 Sherpa, OECD) who introduced the focus of the session: the participation of business (BIAC), trade unions (TUC), civil society (CSISAC), and the Internet technical community (ITAC) in formulating inputs to the OECD's Going Digital work, including future OECD work. Each panellist represented one stakeholder group reflecting the complexity and diversity of the new digital landscape.
Mr Russel Mills (Secretary-General, Business at OECD [BIAC]) argued that future business models are based on intangible values and therefore, it will be crucial to focus on restoring trust and values in businesses, as well as the crucial need to engage with society. He explained that new technologies can create unprecedented opportunities. There is a need to balance the narrative of challenges with the opportunities that technologies such as artificial intelligence (AI) can create in the health sector, for instance.
Mr Paul Nowak (Deputy General Secretary, Trade Union Congress [TUC], UK) talked on behalf of the TUC highlighting three important elements in the engagement with trade unions. First, workers do not just need to share their voice, but need to feel as part of the decision-making process; they need to feel that their perspective is actually taken into consideration. Second, there is a need to think beyond skills, talk about employment and salary security as well as supporting workers beyond the entry to the labour market. Third, there is a need to answer the question of who is going to benefit from the digital dividend. Nowak concluded his comments with an open question: Is the digital transformation reinforcing existing inequalities or will it improve the lives of workers and individuals?
Mr Marc Rotenberg (President, Electronic Privacy Information Center [EPIC] and Steering Committee, [CSISAC]) followed up on the need to restore trust. He focused on the topic of privacy, highlighting that on the frontline of innovation there is the need to safeguard privacy without hampering delivery of services. In addition to that, he argued that transparency and accountability are two additional values that should be promoted and should be at the heart of technological transformation. He concluded by saying economic growth should be addressed with human value in mind.
Ms Jane Coffin (Senior Adviser to the CEO, Connectivity & Infrastructure, Internet Society [ISOC]) built on the issue of trust highlighting that the technical community is working on making the infrastructures are based on trust and foster it. She stressed the need for implementing better access to new technologies, improving technical security, as well as the crucial need to analyse the consolidation and concentration that takes place in the digital ecosystem. She concluded by arguing that a collaborative approach is indispensable in tackling the challenges of the digital age.
By Stefania Grottola
Related topics
Related event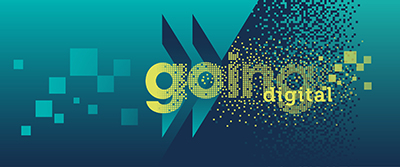 Related technologies