Harnessing the power of accessible technology
Event report
Universal design principles can be utilised across the internet to benefit all users. Accessibility and usability of internet and communication technology may empower persons with disabilities to embrace the opportunities that digital technologies present. 
The COVID-19 pandemic accelerated the digitisation of our lives and brought accessibility to the forefront. Access to the internet became the gateway to education, healthcare, and employment. As a result, people both with and without disabilities increased their awareness of and need for accessibility of digital products and services. This created more incentives for advancing accessibility. 
National and regional regulations to advance accessibility are rapidly developing. The EU Web Accessibility Directive applies to websites and mobile applications, and has implications for public procurement. As well, the new European Accessibility Act enjoins obligations on the private sector. However, the Act will require strong enforcement mechanisms when it enters into force in 2025. The ITU Model ICT Accessibility Policy Report provides guidance for such policy design and adoption. In 2022, Kenya adopted ICT accessibility standards for digital products and services, the voluntary nature of which raises potential enforcement challenges. 
Yet, cooperation with technology companies to provide accessibility is crucial. Valuable 500, a group of 500 CEOs of major corporations globally, has pledged to make a range of different types of services accessible for persons with disabilities.  
Accessibility is important not only in the context of digital services, but also in regard to processes that involve the use of digital technologies. For example, the UN Special Rapporteur on rights of persons with disabilities has issued a report on AI, which includes recommendations to the private sector and governments on how to address the discriminatory use of AI with persons with disabilities.  
As standards and policies develop, enforcement and implementation lag behind. Moving forward, internet governance actors should be connected with disability advocates to share experiences and join forces around enhancing accessibility. Moreover, persons with various types of disabilities should be directly involved in policy making. Access to the internet, technical capacity building in the industry and with persons with disabilities, and awareness raising are viewed as essential next steps.
By Meri Baghdasaryan
The session in keywords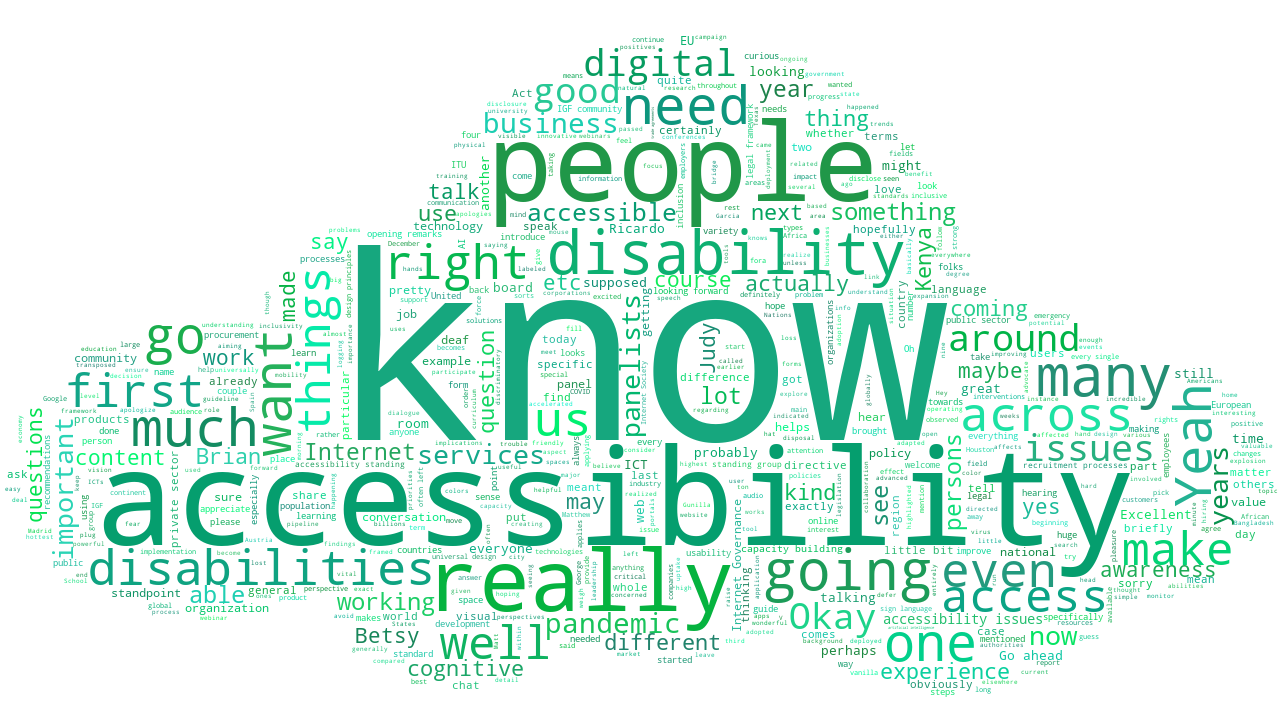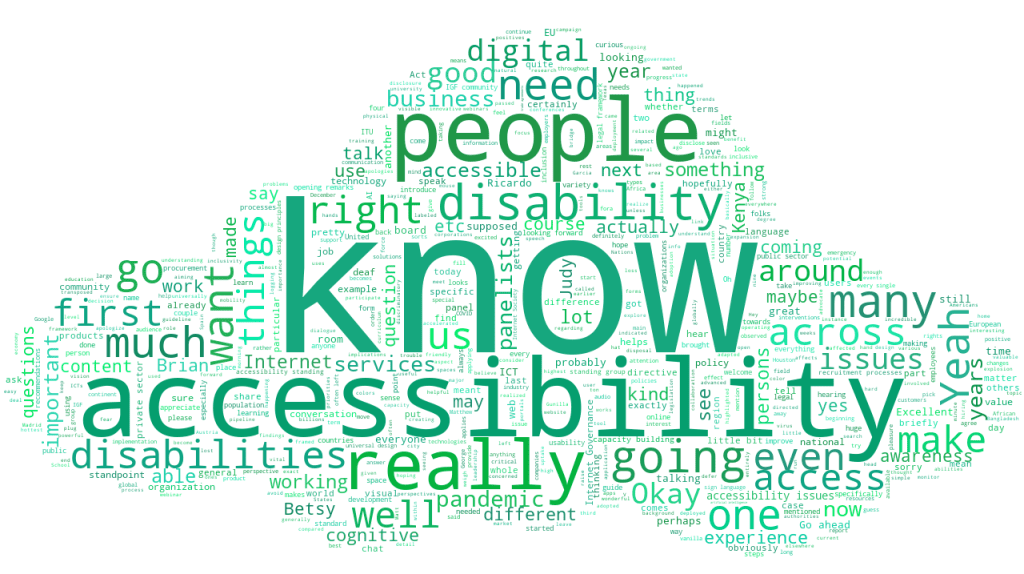 Related topics
Related event