Digital self-determination: a pillar of digital democracy
Event report
The sharing of data could be used for the public benefit, to improve the quality of people's lives, through areas such as healthcare, climate change, responsible use of energy, mobility, education, and a number of other spheres. But this is not necessarily always happening. For several reasons, individuals have limited control over data. 
A future vision based on people's autonomy and their right to govern the data they generate, has been advanced in Switzerland by the concepts of 'digital self-determination' and 'trustworthy data spaces'. However, this trust has to be earned. Data spaces need to abide by some principles, which would contribute to making them trustworthy. 
So far the initiative launched by Switzerland has identified a number of principles:
Transparency

Accountability

The need to enhance control of internet users over their data, but also of SMEs and other companies

Efficiency and fairness
The government report entitled 'Creating trustworthy data spaces based on digital self-determination' details how these principles could be implemented to make data spaces more trustworthy. The government was also tasked with elaborating a voluntary code of conduct for data spaces at the national level.
It is important to make data spaces interoperable so people worldwide can benefit from the sharing of data. Norms about data should also protect the values that are at the core of existing normative frameworks, and to adapt them to the complexities of the 'datasphere'. 
In the context of the digital economy, data is an enabler of trade. Over recent years, the approach to regulating data has changed from purely protecting data through intellectual property and forbidding others from using it, to regulations focused on promoting secure, reliable, and trustworthy mechanisms for data sharing as a way to realise the value of data. At the international level, free trade agreements are creating norms on data governance by establishing a general principle of data free flows and defining narrow exceptions to this principle. Nevertheless, trade negotiations are not transparent and do not engage non-governmental stakeholders. It is possible that a new institutional setting is needed to discuss data governance issues from multidisciplinary and multistakeholder perspectives. 
Data governance discussions are inevitably anchored in ideological differences among  regions and fundamental cultural divides. Rapid technological changes in the internet ecosystem also add to this complexity. There is hope that while we may not agree on fundamental principles on global data governance in the near future, cooperation between actors still can be found.
By Anamarija Pavlovic
The session in keywords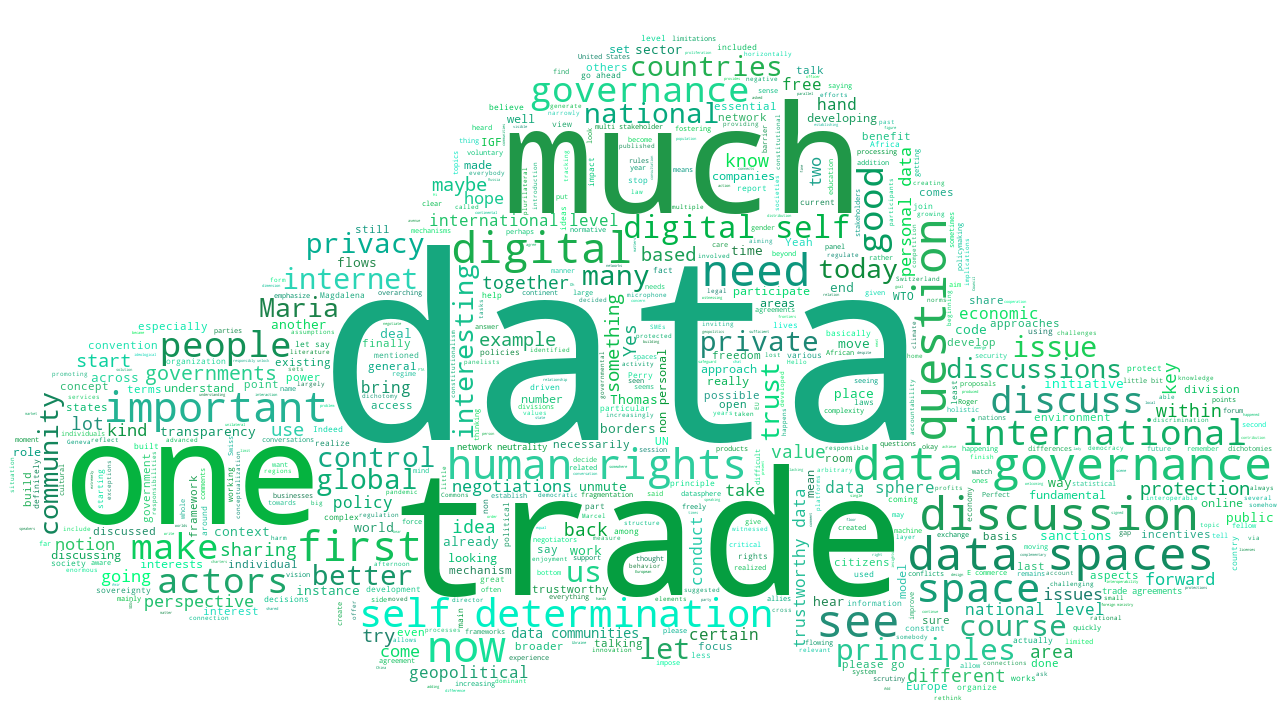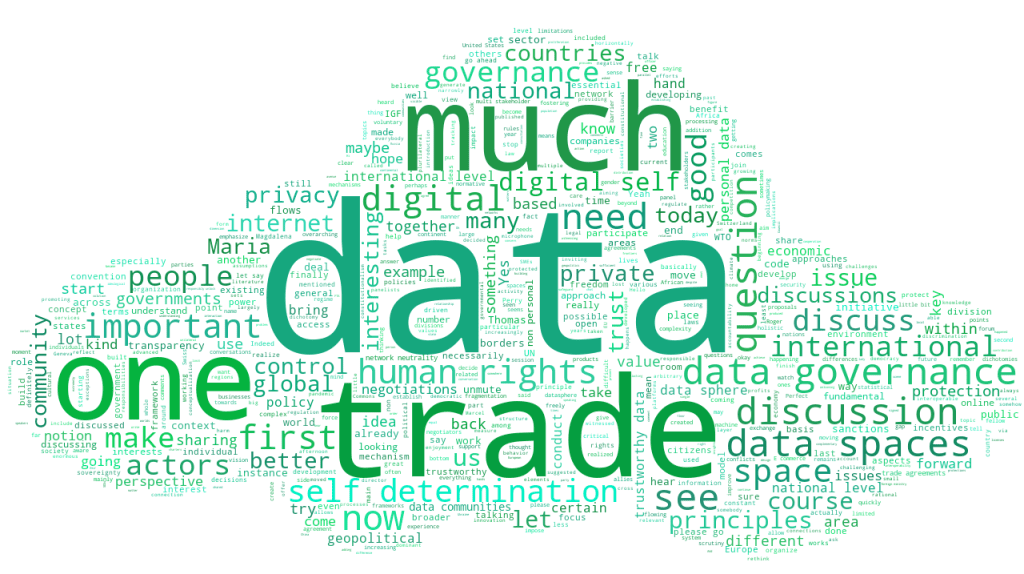 Related topics
Related event