The good, the bad and the ugly of the internet in times of crises
Event report
The discussion focused on the good, the bad, and the ugly internet experiences of various communities during COVID-19.
The pandemic resulted in the acceleration of the digital transformation of governments across the globe. Italy saw an increase in digital identity from 5 million to 26 million, with 6 million users on a monthly basis. Governments and other actors were responsive to community needs, there was an increase in e-government services and e-education, and online safety was emphasised, especially regarding children and youth.
There was a growth in the digital economy as the internet allowed businesses to continue working, and to offer products and services even during lockdowns. In Colombia, e-commerce grew by 40%.
We witnessed an acceleration in the digitisation of schools, especially schools in rural and marginalised communities. Online education was vastly promoted. Information services were offered in collaboration with the education system, and emphasis was placed on developing skills which helped to critically assess online information, especially due to growing misinformation, disinformation, and fake news. Nepal noticed positive outcomes in the number of programmes and initiatives by its Ministry of Education through the use of public and community libraries to promote digital literacy. In Central Asia, e-education was provided through offline digital libraries for students and youth in remote and rural communities in local languages.
During the pandemic, remote work actually helped reduce budgets that governments spent on in-situ meetings. The crisis prompted innovation in local ecosystems, including the use of e-learning platforms, and providing innovative applications and solutions. Additionally, we witnessed greater cooperation on an international level to fight the virus. 
COVID-19 exposed the unpreparedness of governments to deliver services via e-government portals, as well as inadequate e-government policies and strategies. There was an increase in issues related to access, security, privacy, and local online content.
Unequal internet access further widened the digital divide between developed and developing countries, both in terms of economic and social development. Poor or lack of internet connectivity and devices isolated many students from remote education and led to student dropout. There was also mention of how power shortages and blackouts in Lebanon indirectly affected access to the internet due to economic problems and a shortage of resources.
The decrease in trust was also an important topic, due to the increase of cybercrime, cyberattacks, ransomware attacks, financial attacks, disinformation, gender-based violence, and cybercrime against children, as well as because of concerns regarding surveillance from contact-tracing apps. The use and development of these and similar apps during the pandemic, led to human-rights violations because of poor data protection or a lack of data-protection regulations.
Concern was expressed regarding the growing power of governments and Big Tech, the lack of transparency in community guidelines of social media content moderation, the increase in internet addiction, the lack of local content, and inadequate legislations for protecting the rights and safety of citizens.
Issues of data violation, growing global inequalities in relation to the internet infrastructure, digital skills, devices between the developed and developing nations, shortage of skilled workers in developing countries, negative effects of digital sanctions on some nations, human rights abuses by COVID-19 contact-tracing apps were highlighted.
By Amrita Choudhury
Session in numbers and graphs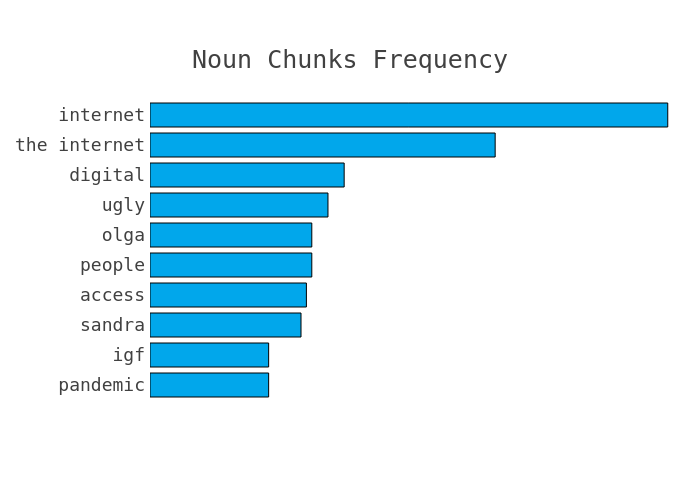 Automated summary
Diplo's AI Lab experiments with automated summaries generated from the IGF sessions. They will complement our traditional reporting. Please let us know if you would like to learn more about this experiment at ai@diplomacy.edu. The automated summary of this session can be found at this
link
.
Related topics
Related event