Multi-stakeholder approaches for the design of AI policies
Event report
The workshop built on the conclusions of the UNESCO report, '
Steering AI and advanced ICTs for knowledge societies: a Rights, Openness, Access, and Multi-stakeholder Perspective
', to operationalize the ROAM-X indicators for multi-stakeholder approaches for AI policy making.
The session underlined the importance of multistakeholder approach for AI policy design. Transparency, inclusion, engagement, multistakeholderism, bridging the divides, understanding all the participants, are the most important  aspects of the multistakeholder approach for AI policy design. 
This workshop started with a discussion on the experience with multistakeholderism. The issue of understanding different stakeholders was underlined. For example, if the discussion on AI was conducted on a more informal basis and using the medium that young people use, such as TikTok, clubhouse, or Twitter, it could be more inclusive. Even someone not versed in AI  would be more compelled or more inclined to join the conversation and actually pay attention to the development of the policies and the innovations taking place in such an environment. The parallel with the climate space is much present.  We can see the frustration among the young. This is why youth engagement needs to be mainstreamed in institutions like the UN, the private sector, and all of the multistakeholder partners. We need to make sure that young people are represented in the Councils of the UN and oversights boards.  
Self-exclusion is a very important problem.  How can we make the discussion bite-sized so that people can feel like deliberating and participating in the discussion?  
Participation is not the only thing important for AI policies. The engagement, representation and empowerment of disabled, unrepresented, groups and populations is important, as well.    
We need to make sure that the people who might be affected by AI or who might benefit from it, are present;  that we will be hearing their inputs and concerns' and that they will have a chance to join in the iterations or give their feedback and be able to monitor the impact on their lives.  If that's not the case, we need to rethink our approach to the matter.  
Communication of the different stakeholders is crucial. For example, India is never short of talent and resources, but the biggest challenge lies in the fact that the stakeholders are operating in silos, whether they are using datasets, or researching work.  The question is how could all stakeholders be brought together to create a unique ecosystem.  
Science and technology do not decide things.  Science is about making predictions and providing understanding.  The governments and governance are those who make the decisions, the normative.    
By Nikola Bozic
Session in numbers and graphs
Automated summary
Diplo's AI Lab experiments with automated summaries generated from the IGF sessions. They will complement our traditional reporting. Please let us know if you would like to learn more about this experiment at ai@diplomacy.edu. The automated summary of this session can be found at this
link
.
Related topics
Related event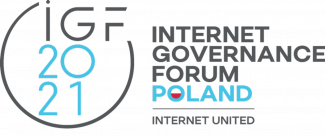 Related technologies