Mind the gender gap or mend the gender gap
Event report
There is consensus that there is a gender bias in online discrimination and abuse with women and girls disproportionately victims. Violence against women and girls online is a human rights violation and a universal issue that cannot be addressed by individual states alone. This workshop addressed the question of  how governments, internet businesses, and other stakeholders should protect citizens, including vulnerable citizens, against online exploitation and abuse.
The online space resembles the offline space and reproduces most of the biases of the offline sphere.
Ms Maria Spyraki
(Member of the European Parliament) explained that the widespread use of mobile phones and social media has led to a significant increase in cyberviolence against women. Cyberviolence has consequences for women's lives, including serious mental health issues as well as professional obstacles, legal problems, and economic costs. She voiced concerns about the lack of reliable data on the topic despite its relevance. Spyraki encouraged action at the EU level to tackle cyberviolence and online harassment against women. The European Commission is to propose a general directive on violence against women containing definitions of the different types of violence, including cyberviolence.
Mr David Wright
(Director at UK Safer Internet Centre) and
Ms Juliana Cunha
(
Safernet Brazil
) presented the perspective of civil society organisations that work directly with victims of online abuse.  Wright presented data from his organisation, which was created in order to help victims of forms of online abuse, such as revenge porn. Since its creation in 2015, the UK Safer Internet Centre has had approximately 11,000 clients and has removed more than 200,000 images shared online without consent. Within these cases, there is a very clear gender imbalance: 84% had a female victim and a male perpetrator.  Wright also mentioned that victims of revenge porn are often associated with mental health issues (38% of victims), including some extreme cases where the distress around the case involved suicidal ideation (4%).  Cunha raised the importance of enabling critical appropriation of technologies for women, based on human rights approaches. She also highlighted the need for training actors in protection systems on how to respond.
Ms Karuna Nain
(Director of Global Safety Policy at Meta) shared the perspective of a large social media platform such as Facebook and what the platform does to tackle this issue as a private company that operates globally. Nain explained that to make sure that they are keeping women safe on their platforms, they have put together a compound approach. They provide clear guidelines on what people can and cannot do on the platform. Additionally, they build partnerships with local organisations on the ground that work with victims of online abuse to better understand what their needs are. They also develop technology to detect the sharing of non-consensual images and provide potential victims with the tools to report and delete non-consensual content from the platform. Finally, they continuously update policies to stay current with the feedback they receive from users.
By Paula Szewach
Session in numbers and graphs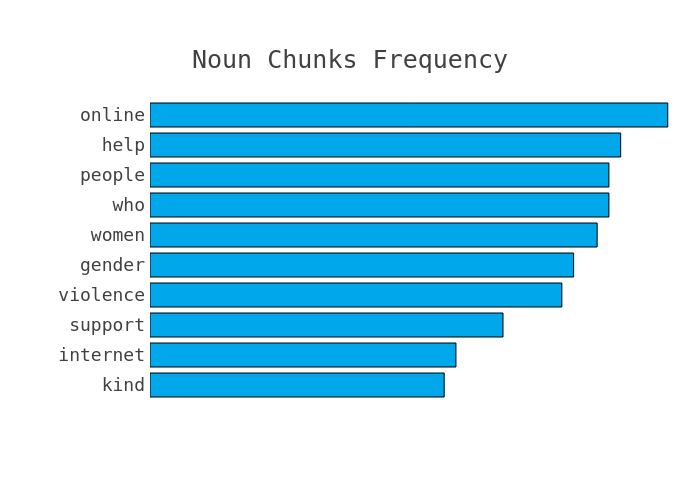 Automated summary
Diplo's AI Lab experiments with automated summaries generated from the IGF sessions. They will complement our traditional reporting. Please let us know if you would like to learn more about this experiment at ai@diplomacy.edu. The automated summary of this session can be found at this
link
.
Related topics
Related event