Learning resilience in the face of the pandemic
Event report
The past two years of the COVID-19 pandemic have profoundly altered both the teaching and learning landscape worldwide. Moderated by
Ms Joyce Chen
, this session looked at three case studies across the Asia-Pacific region. Each study provided an account of the impact of the pandemic on capacity development and learning practices across the region, as well as its positive corollary and the newly gained learning resilience in the academic and technical training fields. The three case studies are the following:
Distance learning for K12 in Japan: The Nagasaki-Takaoka Model, presented by Mr Masaki Umejima (Associate Professor, Keio University)
The APNIC Academy, presented by Mr Tashi Phuntsho (Trainer, APNIC) from Bhutan
The SWITCH SEA project, presented by Ms Maria Tereza Perez from the Philippines
Whereas the set-ups and contents of the three examples are different, by the end of the session it became apparent that the challenges, opportunities, and lessons learned show several similarities. For instance, the Japanese case study highlights the essential factors in ensuring education continuity, namely access to high-speed internet, the need for one tablet for every student, competent online teachers, the availability of appropriate content, and providing free access to students.
In the case of the APNIC training which is specifically designed for engineers, the need for targeted technical assistance is a priority. In this case, the delivery of tutorials and the mobilisation of community instructors who are proficient in local languages, was a challenge, next to the lack of face-to-face hands-on training.
Finally, the SWITCH SEA project, aimed at fostering diversity and gender empowerment in technical leadership of the internet industry in South-East Asia, was able to smoothly transition from face-to-face to all online training through improved project planning, preparation, community consultation, and an expanded reach-out (i.e. participation without geographical limitation).
Yet, when looking closer at the challenges voiced by the three speakers, the experience of all online learning reveals basically the same caveats: the absolute requirement of high-speed connectivity, highlighted by Umejima, who stressed that even in Japan, some 5% of students do not have access to the internet. The fact that remote learning and face-to-face learning are not comparable when it comes to capacity development and learning, was especially stressed by Phuntsho who delivers technical training to engineers. Therefore, the need to strike a balance between online and face-to-face learning, to avoid 'Zoom fatigue', and to ensure that the time allotted to learning is exclusively devoted to that task, was a point picked up by the representative of the Bahamas government who concluded by aptly summarising the advantages and disadvantages of distance online learning.
By
Elena Ursache
Session in numbers and graphs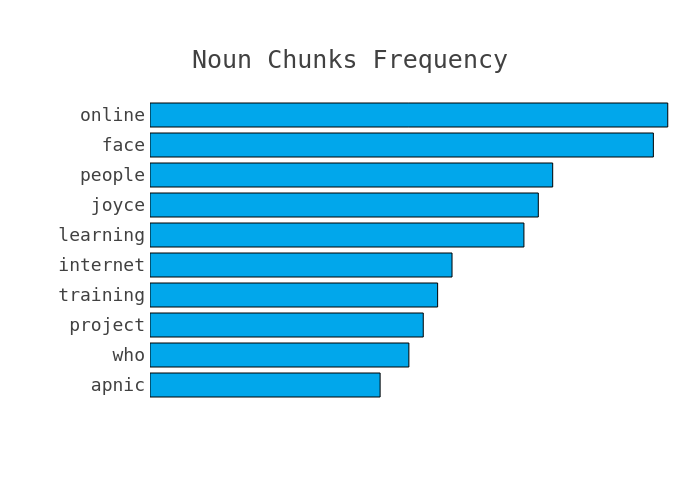 Automated summary
Diplo's AI Lab experiments with automated summaries generated from the IGF sessions. They will complement our traditional reporting. Please let us know if you would like to learn more about this experiment at ai@diplomacy.edu. The automated summary of this session can be found at this
link
.
Related topics
Related event