IGF 2021 Daily 1
Welcome to IGF Daily 1!
Dear reader,
You are reading the first of four IGF Daily newsletters. What's in store? Our dailies will recap the day's discussions, help you navigate the rest of the week, and summarise what else is happening around the world in digital policy.
Like what you read? Bookmark us at https://dig.watch/event/igf2021 and tweet us via @genevagip.
Stay safe,
Stephanie and the Digital Watch team
Recapping Day 0: The high-level exchanges
Today's highlight was a series of high-level discussions which brought together ministers and thought leaders to tackle different aspects of digital governance. Their starting point was invariably similar: We're living in times of uncertainty, shaken by a global pandemic, and propelled by issues that divide us.
As digital technology becomes more prevalent, we need to stop and think about society's future. Is technology serving society in a way that brings unity and fosters inclusivity? Is the digital divide narrowing? Are we any closer to attaining the sustainable development goals? And are we leveraging technology in the best possible way to help us recover from the global pandemic and to achieve health, climate, and other societal needs?
Global economic recovery – where are we at?
Vaccinations, economic stimulus plans, and access to digital technology have played a significant part in the world's economic recovery. On the positive side, connectivity and digital technologies are scaling up, while investment in digital literacy has also increased. The pandemic has strengthened partnerships between governmental and non-governmental actors.
Yet, although economic growth is projected to expand by 5.6 % in 2021, the level of growth of half of UN countries will not be able to return to pre-pandemic standards any time soon. In addition, there are approximately 3.7 billion persons who still have no access to the internet (and have been left behind in the transition to online work and education). Being connected is not a matter of choice or preference but a necessity. Read our full session report.
Cities United: Connected, green and inclusive
The estimate is that by 2030, one-third of the world's population will be living in cities with half a million inhabitants or more. The good news is that some cities are transforming themselves into smart cities.
Technology is at the heart of smart cities. AI systems are being used to improve service delivery and streamline internal workforce management. Big data and analytics are being used to design and implement effective local government policies and optimise urban public resources. The internet of things (IoT) is supporting smart applications in healthcare, transportation, law enforcement, and emergencies. The use of augmented and virtual reality is helping to improve urban navigation, improve driver safety, and support rescue operations.
Innovation cannot be fostered without agility, interoperability, and good governance. Therefore, it is critical to support more agile policymaking and governance, and more affordable connectivity. More details in our session report.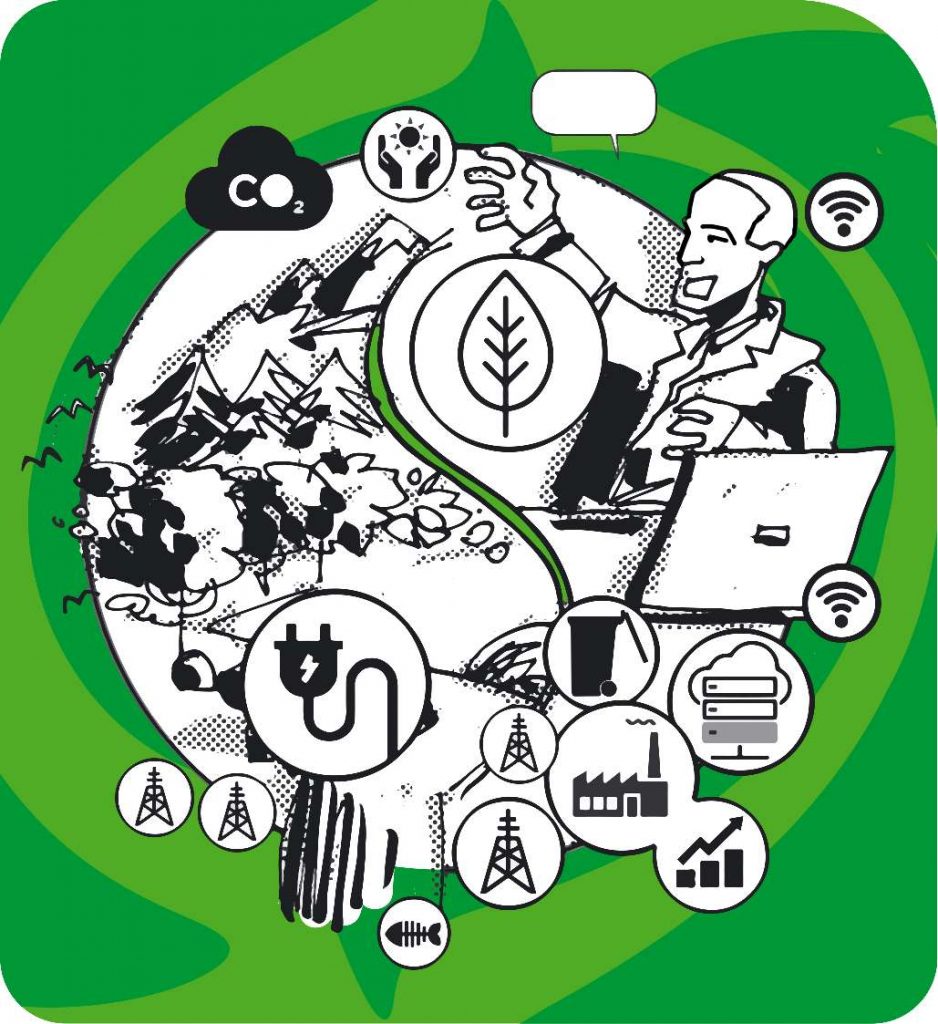 Creating sustainable value and inclusive society – the role of digital platforms
The reputation of digital platforms is suffering. The spread of hate speech and violent content, disinformation, child abuse imagery, and issues related to users' rights, are but some of the problems which digital platforms are facing.
Even if there are already several legislative frameworks and initiatives in force and others in the pipeline, digital platforms need to be held more accountable and transparent, and pushed to self-regulate themselves even more. Read our session report.
How to promote inclusive and diverse innovation, investment opportunities and corporate social responsibility in digital technologies?
Although corporate social responsibility in the tech industry (that is, the awareness and willingness of the private sector to recognise and accept the responsibilities that come with the development of products and services) is an attractive notion, the concept of self-regulation is no longer deemed sufficient to ensure trust, provide protection of human rights, or stimulate innovation.
Speakers argued that companies need to know that regulation will follow if they don't fulfill the goals they set. 'Self-regulation, ethical standards are useful as a source of inspiration, they don't confer rights of users or citizens, and they do not confer legal obligations on the companies, on those that use them; importantly, they also don't offer remedies if something goes wrong.' Read our session report.
Building equitable employment conditions and competencies for the future of work
The future of work is undoubtedly facing many changes. For the workforce to meet the growing demands of the industry, governments need to be able to foresee these changes and to shape the educational structure accordingly.
Yet, educational policies are not sufficient, as long as billions of people lack internet access. It's also not a matter of simply connecting people, but also of providing resilient and strong access, of lowering internet access prices enough to be truly accessible, and of ensuring that content is localised. Read the full session report.
Day 0 in visuals
The infographics below show the most frequent words used in the sessions we analysed (the high-level leaders' exchanges), the most prominent topics and baskets, and how the discussions this year used prefixes.
Frequency of words during day 0 IGF sessions
(Click on the image to open the full-sized interactive version in a new tab/window.)
IGF 2021: What to expect this week
A hybrid format. Plus, several digital tools, including a 3D venue, a mobile app, and opportunities for hybrid feedback.
More focused discussions. Although there are six issue areas, most sessions fall under two: (1) economic and social inclusion and human rights and (2) universal access and meaningful connectivity.
A series of high-level leaders' sessions (see the recap of today's leaders' exchanges, further up), discussing issues such as global economic recovery, digital growth, and the future of work. When? Five sessions on Day 0 (Monday), and two sessions on Day 1 (Tuesday).
An extended track for parliamentarians to explore legislative approaches for a user-centric digital space. When? Day 1 (Tuesday), at 16:15 CET.
An UN Open Forum for UN agencies, funds, programmes, and regional commissions to come together and highlight their work in support of digital transformation. When? Day 1 (Tuesday), at 15:00 CET.
The launch of the IGF's inaugural Leadership Panel – at least, that's the plan. The panel's aim is to increase the IGF's visibility, and to act as a bridge between the forum and decision-making spaces.
Tip! Need a no-frills schedule of all the workshops on one page? Access it through the accessibility information page.
Keeping up with IGF 2021: We've got you coveredAs is customary, once again we are reporting from IGF sessions and publishing session reports on the Digital Watch observatory. Don't miss the daily newsletters (you're reading Daily 1), and the final report. Bookmark https://dig.watch/event/igf2021/ This year, we're also adding artificial intelligence (AI) to the mix: Diplo's AI Lab has created an automated system for generated summaries from IGF sessions, which will complement our traditional reporting. To view our automated summaries, follow the links at the bottom of each session report.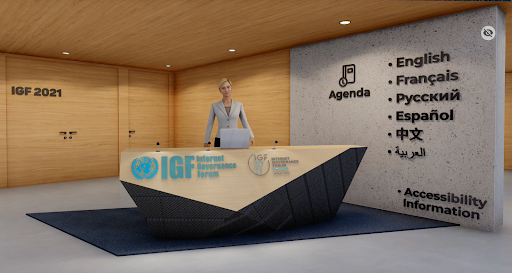 The IGF 2021's virtual information desk
Around the world: Today in digital policy
It turns out that US State Department officials were hacked using NSO Group's spyware tool Pegasus. A spokesman from the Israeli embassy in Washington said: 'Cyber products like the one mentioned are supervised and licensed to be exported to governments only for purposes related to counter-terrorism and severe crimes… The licensing provisions are very clear, and if these claims are true, it is a severe violation of these provisions.'
Antitrust officials from the UK and the USA agreed that their enforcement agencies face similar challenges related to digital markets. In a joint statement at the end of the Competition Enforcers Summit, which took place under the 2021 G7 Digital and Technology Track of the UK's presidency, both sides hinted at stronger cross-border enforcement. 'Deeper recognition of our common cause of tackling anticompetitive conduct and mergers opens up possibilities for us to implement robust cross-border enforcement regimes and achieve success in ways that would elude individual agencies working alone.'
Related topics
Related event