Smart cities and governance
20 Jun 2019 14:00h - 15:30h
Event report
[Read more session reports and live updates from the EuroDig 2019]
The workshop represented an interactive discussion on how challenges posed by rapid urbanisation, pollution, lack of privacy, and increased pressure on city services can be addressed through the implementation of 'smart cities'. Moderated by Mr Catalin Vrabie (Lecturer, National University of Political Studies and Public Administration (SNSPA), Bucharest, Romania), the workshop tried to address the emerging governance questions related to security, privacy, and data sharing for good. Mr Arthur van der Wees (Managing Director and Founder, Arthurs Legal; Co-Founder, Institute for Future of Living) introduced the session's topic and main challenges and opened the floor for an interactive discussion with Mr Martin Pot (Member of AIOTI WG13 on Smart Architecture/Smart Building) and the rest of the audience.
Smart cities rely on connectivity and hyper-connectivity, not merely of data but human beings as well. Although a largely agreed definition is missing, common elements can be identified, such as the improvement of sustainability and resilience, stronger engagement with society, the application of collaborative leadership methods, implementation mechanisms across disciplines and cities, the use of integrated technology, and the transformation of services and the quality of life. Smart cities are not merely based on the technology involved but on the interaction between human beings and technology. Building on this interaction, sociologist Richard Sennett in 'Building and dwelling: ethics for the city' identifies two types of smart cities: prescriptive smart cities, doing mental harm to their citizens; and co-ordinating smart cities which stimulate people mentally by engaging them in addressing complex problems and human differences. Smart cities rely on data information and knowledge: information is unstructured data, while knowledge represents information in use. Smart cities strongly rely on data and on the collection of such data. Nevertheless, an alternative mindset could be used: building neural systems and not neural artificial intelligence (AI).
Smart cities are human-centric organisations and systems featured by a variety of different stakeholders ranging from users and individuals to the public and private sector. Due to the interconnectivity-based nature, debates on smart cities should adopt a multistakeholder, horizontal, multi-layer (local, regional, national and international) approach. To facilitate the development of smart cities and address the related governance challenge, a multiplicity approach is required: it implies a symbiotic combination of different stakeholders and technologies. As smart cities represent enablers of the achievement of the sustainable development goals (SDGs), debates should also highlight the current dichotomy between smart cities, oriented towards funding and investment goals, and digital cities, redirecting the approach toward a citizens- and human-centric one. Additionally, it needs to be underlined that smart villages and smart cities represent an opportunity for young people to take advantage of the digital transformation; therefore, cities and municipalities should further consider and hear the voice of the youth while developing smart cities.
Some of the smart cities governance challenges are currently represented by data protection, privacy, and cybersecurity. As data collection represents an important resource for smart cities, awareness should be raised in a more effective way on the amount of information that individuals – knowingly and unknowingly – provide; on the distinction between personal, non-personal and business data; and on the concept of data sharing for good meant to foster the maximisation of societal benefits of the technology involved. Data sharing should also be addressed bearing in mind the challenges posed by trade secrets: frameworks for mandatory data sharing by business entities should be further discussed to tackle this issue in a context of the platform and data economy.
By Stefania Pia Grottola
Related topics
Related event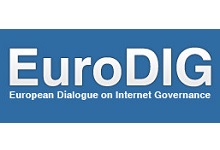 EuroDIG 2019
18 Jun 2019 11:00h - 20 Jun 2019 20:00h
The Hague, Netherlands
Related technologies