Play the villain: Learn to fight disinformation with news literacy
20 Jun 2019 14:00h - 15:30h
Event report
[Read more session reports and live updates from the EuroDig 2019]
Ms Elena Perotti (Executive Director, Media Policy and Public Affairs, WAN-IFRA World Association of Newspapers and News Publishers) opened the workshop by stressing the importance of news literacy and media literacy in the fight against disinformation. She also clarified that we should refrain from using the term 'fake news' because such a term does not describe this issue accurately and it has been weaponised.
Ms Maartje Spoelstra (Project Advisor Media Literacy for Children, ECP | Platform voor de Informatie Samenleving) moderated the session and introduced the work of ECP as a platform for the information society of business, government and social organisations which aims to strengthen the use of information and communications technologies in the Dutch society. She talked in particular about ECP's work on educating children about the Internet, especially on training them to develop critical thinking towards the news spread online.
Ms Marije Arentze (Project Manager Media Literacy, Drog) explained that Drog's work is to teach people how misinformation works and is constructed. Their approach is based on the inoculation theory: developing people's resistance to disinformation by being exposed to it. She referred to the study conducted with the University of Cambridge based on the development of a fake news game which found that playing this game reduced the users' perceived reliability and persuasiveness of fake news articles.
The audience was guided through the fake news game and was explained the key elements of a typical 'fake news' message. The following features were highlighted. The first feature is impersonation, namely pretending to be a reliable source of information or an existing individual or institution. Ms Adeline Brion (Programme Co-ordinator, Lie Detectors) illustrated the organisation's efforts to educate young children on disinformation with the help of professional journalists. She explained that the work with children is particularly interesting because younger users have a different approach toward impersonation compared to older generations. Younger audiences need to understand the phenomenon very precisely in their own terms, which means understanding exactly which phenomenon we are talking about (e.g. misinformation or bullying) and grasp the impact that such conduct has on their own lives.
Secondly, disinformation usually contains an appeal to emotions (either conveyed through emotional language or powerful images) that makes it easier for the users to relate and respond to it with an instinctive reaction. Mr Derek Bowler (Head of Social Newsgathering, European Broadcasting Union) explained that an emotional element is not an indication of 'fake news' per se. Verified information, as well as fundraising campaigns, for example, can contain very emotional content. The problematic aspect lies in the fact that in the case of disinformation such emotions are used to cover the construction of false or misleading information.
Thirdly, a polarised framing is often an important element of 'fake news'. This consists of framing a given issue with a black-or-white approach which oversimplifies the given problematic thus misleading the reader. Brion explained that working with children also on the issue of polarisation is interesting as it can help researchers foresee the older population's reaction to such a phenomenon. She shared that children's first reaction to polarisation is often a lack of interest as they fail to understand why this should be relevant for them. However, after having understood the phenomenon, they are able to recognise the motive behind polarisation and the misleading tactic behind a message and thus understand the potentially dangerous effects of disinformation more broadly on society.
Fourthly, conspiracy towards an institution or an actor, as well as discreditation towards them are also very present elements of disinformation.
Fifthly, trolling behaviour is the final component of 'fake news'. Bowler explained that trolling behaviour is very much present online but under different forms. He admitted that people online tend to behave differently than they do in real life; however, he explained that the type of trolling behaviour behind disinformation is that of a much more serious nature which is aiming at causing serious consequences for individuals and institutions.
The speakers concluded the sessions by considering the difficulty between fostering a critical mind and developing mistrust towards media outlets in general as the line between scepticism and mistrust is a very thin one.
By Marco Lotti
Related topics
Related event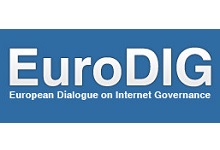 EuroDIG 2019
18 Jun 2019 11:00h - 20 Jun 2019 20:00h
The Hague, Netherlands