Fending off trolls: Journalists in defence of democracy
20 Jun 2019 11:00h - 12:30h
Event report
[Read more session reports and live updates from the EuroDig 2019]
Mr Michael J. Oghia (Global Forum for Media Development (GFMD)), clarified that the session addressed journalists, media organisations, and institutions' responses to the current threats to the information ecosystem. He stressed the important role of media in fighting the spread of disinformation as an essential condition for a democratic system. Mr Leon Willems (Free Press Unlimited) moderated the panel discussion and stressed the crucial role of journalists and media institutions in the fight towards misinformation.
Mr Silvio Mascagna (Member of the cabinet of EU Commissioner Julian) talked about disinformation during electoral campaigns. He stated that disinformation is evolving very quickly, malicious tactics behind disinformation are becoming more sophisticated, and thus attribution is problematic. Looking at the last European Parliamentary elections, disinformation was based more on local facts and was distributed by fake accounts and numerous bots that are activated during election times to increase the outreach of such information. In order to better understand such phenomenon, he considered that online platforms should allow researchers to access the data. He then referred to four-pillar action plan against disinformation endorsed by the EU Council in December 2018. The action plan includes a rapid alert system (RAS) to facilitate sharing of insights related to disinformation campaigns and co-ordinate responses among EU member states and EU institutions. It also aims to mobilise the private sector through the adoption of voluntary codes of practice and raise awareness by supporting the work of independent media and fact checkers. Lastly, the plan promotes research and data analysis on the impact of disinformation.
Mr Vitaliy Moroz (Internews Ukraine) stated that Ukraine has always been a testing ground for disinformation. He underlined that during the elections of the past years, the spread of disinformation has been made through two different channels in Ukraine. On one hand, there is the case of 'proxy media', which are national media outlets funded by a foreign country while registered officially as a local news agency. Usually proxy media are used to convey anti-government propaganda and misinformation. On the other hand, Russian social media has been used as a vehicle of misinformation about domestic Ukraine politics and hate speech. This resulted in the Ukrainian government to block 'VKontakte' in March 2019 which is Russia's most used social media platform. Moroz concluded by reflecting on the interplay between technology and populism, how the latter has used social media platforms especially during elections to spread misinformation, hateful and emotionally-charged content rather than factual information.
Mr Max Senges (Google) illustrated the current measures taken by Google to fight the spread of misinformation. He explained that Google has been participating in multistakeholder Internet governance forums to address specific issues such as the proliferation of spam messages and weaponised information. He illustrated three main areas of Google's work in fighting disinformation. First, on the product side, during elections Google works with partners to allow voters to find the nearest voting station and to have search engine results point to official and reliable sources when looking, for example, for 'European Elections'. Moreover, Google Trends includes dedicated and thematic pages on elections-related subjects. Google is also working towards the development of fact-checking tools such as ClaimReview by schema.org. Second, Google has been removing pages and apps that contain malicious content. Third, regarding misinformation, Google has introduced alert panels; in the case of apparent disinformative content, a notice appears with references to verified and authoritative sources which, consequently, are also ranked higher in precedence by the algorithm.
Mr Giacomo Mazzone (European Broadcasting Union (EBU)) considered that independence of media (both in financial and political terms) is the benchmark for quality journalism and thus reliable information. However, the actual business models of media outlets are highly-challenged. This means that more and more media outlets especially local ones are disappearing. He invited the audience to think about the responsibility of online platforms for the management of online content in comparison with traditional media which are legally responsibly in case of misconduct. Moreover, he warned against the lack of transparency in online platforms' content removal practices. He concluded by inviting the audience to reconsider the relations between traditional media and online platforms. In case of disinformation, fact-checking is an important solution to the problem; however, this activity should not rely solely on the user or on the media outlet, but be the result of collaborative and transparent actions of both.
Ms Małgorzata Pęk (Council of Europe (CoE)) stated that talking about content management implies the balancing of different rights such as the right to privacy and the right to freedom of expression. She stated that the fight against disinformation has to aim at the creation of a healthy environment for journalists and media so that a quality, valuable public debate is fostered. She explained that fostering engagement of the different media actors and states is the starting point to the creation of such an environment. However, she added that there is no one-size-fits all solution but context specific solutions instead. For example, the CoE is currently working to suggest possible concrete solutions that member states can implement in order to foster independent quality media and ethical journalism. Proposals include creating support teams for specific types of journalism (such as investigative journalism) and redistribution mechanisms for online platforms to finance the production of quality media content.

By Marco Lotti
Related topics
Related event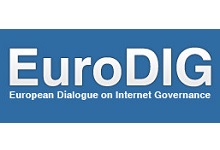 EuroDIG 2019
18 Jun 2019 11:00h - 20 Jun 2019 20:00h
The Hague, Netherlands