The European copyright reform: What just happened, what's next, and what does it mean for the Internet?
20 Jun 2019 14:00h - 15:30h
Event report
[Read more session reports and live updates from the EuroDig 2019]
The session was opened and moderated by Mr Bernhard Hayden (epicenter.works) who shared his insights from the Tallinn YouthDIG of 2017 where the participants had prepared position papers to protest the Internet limitations such as territoriality and geo-blocking in Europe.
In his keynote address Mr Paul Keller (COMMUNIA) provided an overview over the recently adopted European Copyright Directive.
The directive will become law on 6 June 2021 after years-long struggles to reform the previous copyright directive also known as InfoSoc 2001. The rules of the latter were outdated and all stakeholders respectively had their own issues with it. Through the elaboration of the new directive, rightsholders aimed at strengthening the negotiating positions of entities such as publishers and entertainment providers in relation to big online platforms. For civil society, the aim of the new directive was to create greater harmonisation of rules regarding user rights by better defining them and abolish territoriality requirements. Keller noted that the tech industry was more reserved regarding the directive and pushed for more copyright flexibility.
Keller opined that the final outcome of the directive mainly took rightsholders' interests into account and did less for the advancement of user rights. This was reflected through the Article 11 (press publishers rights) and Article 13 (upload filters) which are the most controversial provisions and were met with unprecedented mobilisation of users and civil society via online channels and in some cases even led to demonstrations, thus turning it into a visible political debate.
According to Keller, positive aspects of the directive include the public domain clause of Article 14 which prevents public goods such as old art pieces from being 'owned' through copyrights and exempts users from copyright infringements in parody contexts. Keller expressed concern regarding the upload filtering obligation but remained hopeful that some of the provisions could be softened through national implementations of member states and the upcoming stakeholder discussion. Finally, Keller mentioned that the license override provision in the education exception of copyright sets a dangerous precedent. The directive allows the use of copyrighted materials for educational purposes but also allows producers to override these rights through the licensing of their products.
Keller noted that instead of making copyright easier and harmonising it across Europe, it creates a patchwork of regulations and has given in to a very sector-specific approach instead of a broader view.
Mr João Pedro Quintais (Institute for Information Law (IvIR), University of Amsterdam) noted that the directive is a turning point for copyright. It is a piece of the puzzle, similarly as the online content regulation, evolving towards a new regime for online intermediaries. He also noted that the directive strengthened rightsholders' positions.
Quintais spoke about the fact that upload filters could be programmed so as to trigger human control in case of unclear copyright infringements and criticised the implementation of automated upload filters by arguing that technology does not understand context-specific uploads. He explained that a possible consequence of these filters will be a more television broadcast-type Internet model in which content will only be made available on specific platforms.
Quintais emphasised the necessity of good faith interpretation of the directive to avoid geo-blocking and over-blocking of content. Additionally, he highlighted the importance of making it a user right to sue over overblocking practices. He further noted that the directive was mostly aimed at larger platforms and that smaller platforms should get more exemptions from the provisions in order to be able to keep up with the competition coming from the larger platforms.
Finally, he warned against viewing licensing as a panacea for all copyright issues and explained that the discussion on liability is the one we should have had but did not. Addressing these issues through copyright, however, was the wrong way to do it given that many of the issues arise from the business models themselves rather than from copyright infringements.
Ms Kristina Olausson (European Telecommunications Network Operators' Association (ETNO)) explained that members of the organisation are both intermediaries and rightsholders. She further noted that the directive should not be viewed in isolation and must be seen in a broader context. ETNO members, therefore, see it as a starting point for the discussion around intermediary liability which will also feed into the upcoming E-Commerce Directive.
She indicated that the association members discussed the implementation of upload filters and that they had recognised the importance of proportionality in that regard. Olausson further highlighted that there are certain exceptions to liability and that it will depend on how member states will incorporate the directive into national law.
Olausson also explained that members of ETNO are still assessing the outcomes of the directive but that overall, they were satisfied with the outcomes. For example, telecommunication operators, which are also heavily investing in content, had asked for more legal certainty and responsibility to content sharing and these expectations were met. Moreover, Olausson indicated that the directive fulfils its aim considering that it will limit copyright infringements, includes exceptions to enable innovation, and provides greater harmonisation of copyright regulations.
Mr Walter van Holst (Vrijschrift) noted that the directive is a turning point concerning European Internet freedom and will be seen as such in a few years given that it comes at a high political price. He highlighted that the directive has engaged European citizens and has reached unprecedented levels of fervour. Van Holst criticised the directive for introducing exemptions to the copyright framework whilst simultaneously introducing rules to override them.
He further noted that the discussion around the value gaps of rightsholders is inaccurate given that most creative industries such as the music industry have seen an increase in revenues. He attributed failures of certain sectors to the failure to adapt business models rather than a general problem. He explained that instead, the core issue stems more from the increasingly used advertisement models in which traditional rightsholders are losing out. Therefore, the issue is not with copyright infringements but with ad services which must be regulated more strictly.
According to van Holst, the implementation of the directive will lead to widespread over-blocking of content and warned about the repercussion it will have on freedom of expression.
Keller also noted that copyright applies to everything but warned that looking at it too narrowly comes at the price of other rights being neglected.
Keller emphasised that the directive was intended as a way of countering the dominant online platforms. He put in doubt that the directive might achieve this goal given that these platforms are also the ones with the financial means and the technological capacity to include filtering and copyright control measures into their business expenses. According to Keller, making rules only in reaction to online developments such as the appearance of dominant platforms will lead to a loop of catching up with new trends. Given this evolution, Keller emphasised the need to find new solutions to such problems.

By Cedric Amon
Related topics
Related event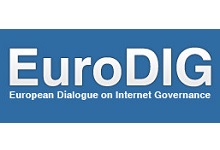 EuroDIG 2019
18 Jun 2019 11:00h - 20 Jun 2019 20:00h
The Hague, Netherlands