Your freedom of expression vs. mine? who is in control?
Event report
This session discussed issues surrounding freedom of expression (FoE), as an element at the centre of every democratic society.
The speakers talked about the limits of, and control over individuals expressing themselves freely online, and they tackled the question of copyright reform, and whether it restricts the freedom of expression, or enables the original content creators to enjoy it. Mr Cristian Urse (Head of Council of Europe Office, Georgia) moderated the session.
Mr Giacomo Mazzone (Head of Institutional Relations and Members Relations South, EBU-UER European Broadcasting Union) reported from Plenary 2 on fake news. He said that the session clearly pointed to the important issues that should be discussed in more depth. The key speech noted that fake news and misinformation have a big impact on democracy and on the lives of citizens. The European Commission is looking for effective remedies, that would not hurt crucial European values. The question on who controls the controllers was raised. In 22 out of 28 countries, the media are the least trusted institutions, and in this regard, improvements should be made. During Plenary 2, Mazzone explained, Google's representative gave a list of the possible technical solutions to the problem. They looked into an algorithm solution or technical implementation that could solve the issue of fake news, however, not everyone in the session was in agreement with their proposals.
Ms Irina Drexler (National Campaign Coordinator, No Hate Speech Movement) spoke about the 'No Hate Speech Movement' in Romania, which was initiated by the Ministry of Youth and Sports together with nine other NGOs that work actively on human rights issues. She mentioned ActiveWatch, an organisation which monitors the press in Romania, while advocating for the following three pillars: Human rights and FoE, anti-discrimination, and media education. She stated that the media in Romania has greatly contributed to the polarisation of society. Drexler then spoke about the polarisation which exists among the press itself, between the 'good press' and the 'bad press'. When it comes to social networks, several courts ruled that the media outlets need to take down articles that are critical of the ruling party, which was a clear violation of the FoE of journalists. On a positive note, Drexler said that 'there is a more active role that the national council on audio-visual has been taking in 2017'. She underlined the fact that investigative journalists and their families are often attacked.
Ms Natalia Mileszyk (Author, Communia Association and Public Policy Expert, Centrum Cyfrowe Foundation) discussed whether copyright is a tool to restrict the FoE in the light of ongoing EU reform. She explained why it is important to talk about copyright in a FoE session. In her view, copyright is a way of restricting and limiting someone's ability and possibilities to publish materials online. Article 13 in the proposed EU directive aims to implement a filtering obligation for platforms that host user-generated content. 'In the European Union (EU) there is an agreement that there should be something like a notice and take-down if there is a copyright infringement.' Around eighty organisations sent a letter to EU officials, arguing that having a private entity 'to monitor everything we do online' was harmful for the FoE. In the EU, copyright is perceived as another digital single market agenda, and that it is not related to human rights regulations. This shows the importance of 'always be[ing] aware and conscious about human rights'.
Mr Wolfgang Benedek (Professor of International Law, University of Graz) spoke about the challenges for intermediaries respecting freedom of expression. He said that nowadays, companies act more as gate-keepers and have the responsibility and accountability of intermediaries. He spoke about the right to be forgotten or the right to be erased, and noted that the existing information on how platforms implement this in practice is not clear. The Google transparency report showed that 686 000 reports have been made and these refer to 2.5 million URLs out of which 44% have been de-listed, which gives a clear idea of the high de-listing rate. The criteria are often used in an intuitive way. Benedek wondered how to organise self-regulations in a way that they would not have a chilling effect on the FoE, and that the process in general would be foreseeable and also legal, in the sense that it takes human rights into account as well as providing an effective remedy. He concluded by saying that standards and practices on content moderation should be publicly available and the users informed. Restrictions should be based on principles.
Mr Pearse O'Donohue (Director for Future Networks, Directorate-General for Communications Networks, Content and Technology, European Commission) discussed how to tackle illegal content while ensuring the FoE and access to information. He said that the European Commission issued a recommendation on measures to tackle illegal content online, such as material promoting terrorism, child pornography, etc. 'We have a set of policies, but now we set out a set of overarching principles and objectives in line with the Charter.' O'Donohue also mentioned that the Commission could not put itself in a position to decide on what disinformation and fake news are. It is important to be in a position to rapidly adjust when mistakes are noticed, but it is also important to balance between the implications of online dis-information for democracy, versus the FoE. He noted the potential problems with regard to an outright ability to express oneself and the rights of holders of copyright. When it comes to the press, he noted that quality journalism is essential for maintaining democracy.
Mr Giorgi Gvimradze (Head, News and Current Affairs Department, Georgia Broadcasting Corporation) spoke about religious feelings versus the FoE. Speaking as a media representative, he admitted that there is no public space for a qualitative and academic discussion of this issue. While it is 'more or less possible to define' what FoE is, there is no clear understanding about what the religious feelings are. When it comes to the FoE, it is not about 'who is guilty?', but about the violation itself, 'who is violating what, what is a work of art?'. He said that while criticism of some religious beliefs, practices and theology are accepted, at the same time, the same issues in religions of minorities are referred to as Islamophobia or antisemitism and are criticised. The traditional media has more resources and should take advantage of the digital platforms and bring responsibility to it, he concluded.
Related topics
Related event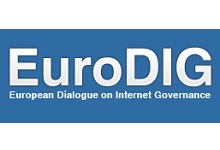 EuroDIG 2018
5 Jun 2018 07:00h - 6 Jun 2018 15:00h
Tbilisi, Georgia