Universal acceptance: Is the internet reaching the people it needs to?
Event report
Mr Roberto Gaetano (Chairman, Board of Directors, Public Interest Registry (PIR) introduced the panellists and the moderator, Prof. Ramaz Kvatadze (Executive Director, Georgian Research and Educational Networking Association (GRENA)).
Moving forward, he explained the very concept of universal acceptance. He said that today there is a huge debate on whether the Internet is reaching everyone and whether everyone has the same possibilities when using it, given the differences in language, characters, and writing systems. Therefore, universal acceptance is not only a problem of internationalised domain names (IDNs) and domain names, but also that of search engines, e-mail address internationalisation, and similar issues that we might miss from this conversation.
The first panellist, Mr Patrik Fältström (Chair, Security and Stability Advisory Committee (SSAC)), started his presentation by trying to elaborate on what is the actual problem that was discussed. Everything started with the question of how to bring more people online. In order to do so, we need to enable people to communicate, and that means to create and share audio, video and text. It is really important to enable people to enter information in their own language, which requires good script and character support in all applications. Also, providing people with the possibility to translate and transform information with the help of text to speech or speech to text, and to use it in multiple languages, would contribute to higher participation. This would be of great help to people with disabilities.Hence, among all discussions about domain names, search engines and other issues, we should not forget this bigger picture when we speak about universal acceptance.
The next panellist,Mr Dušan Stojičević (Marketing Director for Eastern Europe, Gransy) stated that the problem is not with standards, but rather the lack of implementation of standards. From his professional experience, he stated that the number of people who are interested in using Cyrillic domain names is still very low. In addition, there is also the fact that there are insufficient financial resources for the registries and registrars to invest in IDNs. In the end, he still thinks that the biggest challenge is in people's habits and the fact that people are used to standard keyboards and scripts. Hence, there is no significant demand for these in local languages.
The discussion continued with questions from the participants. Once more, the problem of implementing standards that have been in place for a long time, was emphasised. Representatives from Georgia stated that they have a very low number of people using IDNs. Moreover, given the current technical issues with the implementation of standards and scripts that some of the participants raised, it is evident that this problem requires more patience and work. the session was concluded with the thought that we might have a 'chicken and egg' due to the lack of deployment in the practice. In the end, we should have in mind that preserving diversity on Internet is what makes it open and this is why IDNs are important.
Related event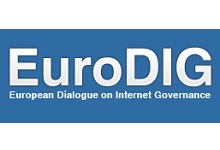 EuroDIG 2018
5 Jun 2018 07:00h - 6 Jun 2018 15:00h
Tbilisi, Georgia