Internet in the 'post-truth' era?
Event report
The session addressed the impact of hate speech and fake news on the Internet and in European societies.
Mr Menno Ettema, European Coordinator of the No Hate Speech Movement at the Council of Europe (CoE), introduced the participants and the structure of the debate. He explained three phases of the panel: first, the descriptive phase to explore the manifestation of fake news in Europe; second, the normative phase focused on defining 'fake news' and responsibility; and third, the prescriptive phase to present solutions for combating fake news.
Mr Sven Mikser, Minister of Foreign Affairs of Estonia, began with the importance of defining fake news and the fashion of labelling threats. It used to be fashionable to label threats as being asymmetrical and hybrid, now it is to call them 'post-truth'. Mikser sees intentionality to create confusion in societies and impact political processes as the main characteristics of fake news. In his opinion, fake news is not news, but false information put out to manipulate certain audiences by undermining their trust in democratic structures. Customised information and media designed to be acceptable for the recipient, instead of being objective, is neither new nor unique to the Internet. According to him, what is unique to the Internet is the amount of information available in short periods of time that recipients cannot fully process. Mikser stressed the difficulty for people to critically analyse information and validate objective sources, which led to the 'post-truth era' on the Internet. His main recommendation was to improve the critical capacity of audiences to recognise false information.
The normative phase was started by Ms Corina Călugăru, Ambassador of the Permanent Representative of the Republic of Moldova to the CoE, who emphasised the issue of responsibility and implementation. In her opinion, governments and organisations have the responsibility to implement concrete forward actions. As an example of a simple, focused action to raise awareness, she mentioned the 'No Hate Speech Movement'. Although it is difficult, people need to be able to differentiate between wrong and right information. Călugăru stressed that governments, organisations, businesses and citizens have to balance their responsibilities in regulating hate speech and fake news. 'We don't need more norms nor more models', she said. Existing norms, rules, and regulations are functional, but should be better implemented.
Ms Divina Frau-Meigs, President and Professor at Université Sorbonne Nouvelle (Paris III), focused on the types of fake news, consequences, accountability, and recommendations. She listed three types of fake news: propaganda, plot theory, and gossip. States create propaganda, plot theory seeks to debunk the propaganda, and gossip arises among the people in the middle trying to find the truth. The consequences of this are disrupted truth and personal authenticity being more important to people than objectivity. Frau-Meigs also said that public opinion is not created top-down anymore, but horizontally and via multi-layers. According to her, 'we have to be clear on who enacts fake news and who is accountable for it'. Accountability also improves self-regulation, which is important. Frau-Meigs made several recommendations: educating people, re-training journalists, applying the public trustee model for big online media platforms such as Facebook, and creating more ethical algorithms.
Ms Jessikka Aro, investigative reporter at Yle, shared a personal example of the dangers of fake news. It began with her investigative work on Internet trolls, extremism and information warfare in Russia. Because of it she was falsely reported on, harassed, and threatened by violence. Aro explained how fake news was used to manipulate and propagate not only ideas, but also personal actions that further led to political pressure to arrest her. The trolls' goal was to intimidate journalists that oppose and uncover fake news. Her main point was the lack of research on how this propaganda influences behavior once applied. As positive consequences of the experience, Aro mentioned improvements in the police investigations in Finland, as well as the creation of trainings for civil servants and civil society on how to recognise fake news.
Related topics
Related event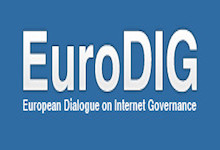 EuroDIG 2017
6 Jun 2017 08:00h - 7 Jun 2017 17:00h
Tallinn, Estonia