The EU copyright reform's proposal: Which impacts on users' fundamental rights
Event report
This session, moderated by Ms Maud Sacquet (Public Policy Manager, Computer and Communications Industry Association), featured discussions on the ongoing copyright reform at the level of the European Union (EU). Sacquet described the current negotiation process as feeding into EU actions for establishing a new digital single market. In this context, the European Commission published in September 2016 its proposal for a Directive on Copyright in the Digital Single Market, which is currently being reviewed by the European Parliament and EU member states.
Mr Samuel Laurinkari (Head of EU Affairs, eBay) presented the position of eBay with regard to the current discussion on EU copyright reform. Laurinkari first emphasised the essential role the Internet plays in bringing businesses and customers across the world closer, allowing even small platforms to benefit from a global reach and supporting economic development worldwide. He argued that the current direction being taken by the European copyright reform could threaten the way most online market places do business in the online world. The European Commission's proposal would increase the liability of platforms for the content generated by their users. From hosts, platforms would become content publishers. This would raise legal and practical challenges for a company like eBay, whose website contains billions of listings of items.
Ms Eva Lepik (Board member, Wikimedia) also emphasised the potential detrimental effect of the European Commission's proposal on collaborative platforms such as Wikipedia. The proposal would require every intermediary to adopt automated filtering systems for controlling user-generated content. Such filtering systems appear inefficient, costly, and potentially harmful for human rights. The current proposal of the European Commission does not include provisions with regard to freedom of panorama (i.e., taking photographs and video footage of buildings and such, permanently located in a public place and publishing without infringing on any copyright). The right to disseminate images of public places or art works is not harmonised at the European level, and often it is not allowed to post such images on social media despite the pervasiveness of digital technologies in our everyday lives.
Mr Jake Beaumont-Nesbitt (Policy Advisor, International Music Managers Forum) addressed the potential effect of EU copyright reform on artists and the music industry. He expressed his fears that copyright reform would negatively impact online marketplaces. Article 13 of the proposal indicates that platforms hosting content uploaded by users would have to filter the content directly. This provision would therefore give a more prominent role to already filtered platforms (such as Spotify) and disadvantage smaller intermediaries and artists more generally in engaging with the public. Concerning geo-blocking, Beaumont-Nesbitt argued in favour of geographical limitations to the access of content, but only for the limited time of promotional campaigns. Finally, he insisted on the need for artists to engage more with EU policymakers to see their interests better represented and ensure the protection of cultural diversity.
Related topics
Related event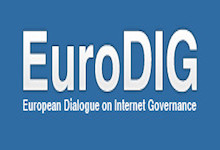 EuroDIG 2017
6 Jun 2017 08:00h - 7 Jun 2017 17:00h
Tallinn, Estonia