Critical internet literacy
Event report
Mr Lee Hibbard, Council of Europe (CoE), moderated the workshop that focused on the digital transformation of critical skills needed for future jobs in European societies. The debate was divided into three blocks. The first block defined critical Internet literacy as a term. In the second block, participants gave examples of best practices. The third block reflected on the possible recommendations for improving critical literacy.
In defining the term 'critical Internet literacy', participants agreed that it makes a more inclusive term for the set of skills that was once labelled media literacy. Mr Kimmo Aulake, Finnish Ministry of Education and Culture, pointed out the importance of big data. In his opinion, critical media literacy should enable users to understand what type of data is collected on them and how it is used for commercial gains. Digital literacy is more than just users being online, it is about understanding the content and services offered to them. Mr Vincent Bonnet, European Bureau of Library, Information and Documentation Associations (EBLIDA), added that critical media literacy should be free from manipulation. Understanding their rights online and technological tools is crucial for users. Bonnet advocated for the learning-by-doing principle, already applied in new models for developing libraries. Mr Indrek Ibrus, Tallinn University (Estonia), revealed that in his experience, the crucial part of teaching these skills is explaining the industry. 'Users should be able to say yes or no to the algorithm', Ibrus said, and added that citizens should know how media is designed. In Estonia, for example, users know how to use online services, but lack the critical media literacy to distinguish between fake news and the truth.
The second block showcased examples of good practices in Internet literacy, and Ms Rachel Pollack Ichou, UNESCO, talked about the organisation's work in this area, which she described as preparing 'critical minds for critical times', because of the focus on fake news and radicalisation. Besides the multistakeholder approach and partnerships, she mentioned innovative good practice examples such as a series of online courses or the MILCLICKS movement. Ms Pascale Raulin-Serrier, Commission nationale de l'informatique et des libertés (CNIL), introduced inter-generational dialogue as a complement to learning-by-doing principle. She mentioned projects where peers teach each other, and also trainings where teachers improve their digital and privacy skills. Ms Corina Călugăru, Ambassador of the Republic of Moldova to the Council of Europe, said that in Romania, civil society created a platform for educating young people. In her opinion, the Internet service provides need to be better included in developing guidelines for online services. Mr Stephen Wyber, International Federation of Library Associations, said that learning-by-doing is the key and that users need to be educated as soon as possible.
Several recommendations came out of the discussion. Mr Yves Mathieu, Missions Publiques, proposed including citizens (non-experts) in the decision-making process, as way to increase democratic literacy. Ms Cristina Monti, European Commission, remarked that different sectors have different needs. Three critical sectors are education, the labour market, and cybersecurity, according to the European Commission. Ms Siobhan Montgomery, CoE, spoke of CoE's new policy guidelines for member states, on the impact and management of big data, and also on understanding algorithms. In her opinion, new online platforms with specific focus on digitalisation and culture are helpful in teaching digital media literacy to specific communities.
Related topics
Related event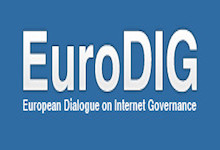 EuroDIG 2017
6 Jun 2017 08:00h - 7 Jun 2017 17:00h
Tallinn, Estonia