Sustainable development goals in the age of AI and digital trade
5 Apr 2019 11:30h - 13:00h
Event report
[Read more session reports and live updates from the UNCTAD E-commerce Week]
The session discussed the impact of artificial intelligence (AI) on the SDGs, emerging policy, and the accountability of AI technologies.
Moderator and panellist Mr Francisco Vera (International Network Lead, Privacy International) began the session by giving an overview of AI. AI was a result of decades of evolution and 'eras', its machines collecting, interpreting, and understanding data without being specifically programmed to do so. There are two distinctions in AI, narrow and general. Narrow AI uses machines to solve specific problems; it can learn from mistakes, and be task-driven to predict the next values., It can also be data driven, and used in autonomous vehicles and Neuro-Linguistic Programming, for example. In contrast, artificial general intelligence may be considered to be a machine that could perform the intellectual tasks equivalent to human reasoning, possibly with consciousness.
Many AI use cases support the UN SDGs such as good health and well-being, peace, justice, strong institutions, quality education, life on land, and the elimination of poverty. For example, it can be used to catch wildlife poachers as well as detect lead pipes in areas such as that of Flint, Michigan in the USA. The use of this technology can aid in decision making, improve agriculture, diagnose disease, as well as identify discrimination.
However, it can also take jobs away, allow data breaches, and reinforce discrimination. Vera cited a recent study published by The Verge, which reports that Facebook's ad delivery algorithm discriminated based on race and gender despite advertisers' aim to reach a broader audience. Examples like this have fostered a new push for regulation. We need to pay attention to the possible risks that AI presents, such as bias or fairness, privacy, safe use, and the lack of ability to explain and understand how it makes these decisions, said Vera.
The next panelist, Dr Polanco Lazo Rodrigo (Senior Researcher and Lecturer, World Trade Institute) addressed the policy discussions on AI technology. He listed the WTO rules relevant for the digital economy, such as, the Information Technology Agreement (ITA) which covers the majority of trade in IT products, the General Agreement on Trade in Services (GATS) rules for communication services and GATS rules for computer and related services, which covers key sectors such as data processing and database services. There are 76 preferential trade agreements (PTAs) for data protection, 27 of which are binding provisions, 26 are non-binding, with the rest being both binding and non-binding. Recently, there are more general provisions on data flows and several provisions on data flows on financial services and telecommunications. Privacy and consumers issues are included in this group, with several non-binding provisions.
The last panellist, Dr Burcu Kilic, (Director, Digital Rights Program) presented the human right implications that emerging AI technology may have. She stated that AI will affect people who are the most marginalized, so there needs to be a collective effort to make sure these will not be left behind. Kilic also emphasized the need for a conversation on where data will be located and who will control it, because they will have the power to control the future. She suggested a system of checks and balances in these areas of concern. Despite this new emerging technology being important for the advancement of humans, we need to deeply consider the challenges that may arise, and create, implement, and enforce policies that address these challenges,
By: Jainee Feliz-Cabrera
Related topics
Related event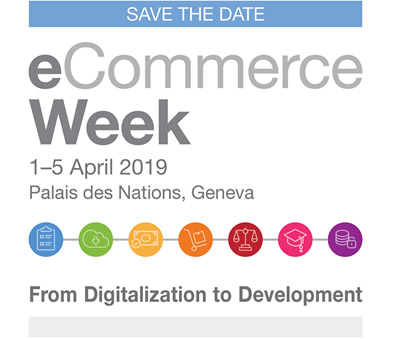 Related technologies