Harnessing the power of data and digital technology for health transformation in the COVID-19 recovery
23 Sep 2020 16:30h - 18:00h
Event report
The COVID-19 pandemic has made clear the potentials of digital technology in delivering health care. However, it has become equally clear that in their current use digital tools are not delivering the potential at scale, particularly in low- and middle-income countries. In this session, the panellists discussed potentials and challenges of digital health care and how to seize this opportunity to deliver universal health coverage (UHC) in the long term.
The panellists shared different opinions regarding the biggest barrier for lowand middle-income countries to make effective use of digital technologies to achieve UHC. Dr Anurag Agrawal (Co-Chair, the Governing Health Futures 2030 Commission) and Ms Kalavathi GV (CTO India and Head, Philips Innovation Campus) underscored that lack of infrastructure has been the biggest barrier, while Dr Naveen Rao (Senior Vice President for Health, The Rockefeller Foundation) pointed out another barrier, the lack of communication between government, the private sector, and the public. Dr Sabin Nsanzimana (Director General, Rwanda Biomedical Centre) responded that a commitment from leadership to make digital transformation a priority and to invest in the private sector is critical.
The COVID-19 pandemic has set the stage for digital health care to grow and become part of the new normal circumstances. Agrawal noted that whereas digital health services, such as telehealth, have been around for at least a decade, they have only become fully utilised and realised as a legitimate form of health care due to the pandemic. He noted that this increased utilisation is due to increased trust in digital health care by the public and, more importantly, with health care providers. Furthermore, fear of the Coronavirus among policymakers and the public also drive the digital transformation of health care Angrawal emphasised that we have to find ways to keep the momentum going after the pandemic subsides.
As the world develops strategies and roadmaps to improve health services after the pandemic, by using digital and emerging technology, it is important to foster mutual understanding among all stakeholders of what digital health should look like. Rao explained that only 25% of health is dependent on health care, and the rest depends on other socioeconomic factors, such as income, nutrition, education, and environment. He stated that this fact needs to be integrated into the development and deployment of digital technology.
Privacy is another aspect of digital health that raises concern in the public. Often portrayed is the conflict between the need for data to protect the public from public health crises and the need for privacy to protect individual liberty and freedom. Rao and GV emphasised that we need to change this out-dated narrative as technologies are available to make data anonymised. From the private sector's point of view, GV underlined that companies are ensuring the involvement of data security and privacy experts throughout the design process of technology. Pilotitis, the act of continuously pursuing small health care projects but never scaling them, leading to duplication and short-lived benefits, is a very common issue in digital health projects and hinders countries from delivering UHC. Whilst the panellists agreed that not all small projects are bad, they underlined that good leadership, combined with funding, is required to scale up a pilot project phase to implementation at large scale. Nsanzimana highlighted the importance of assessment of each pilot, identifying successful projects and scaling them up in a timely manner.
Diversity and inclusion are also vital components for digital transformation to be equitable. Ms Danielle Mullings (Young Expert, Tech 4 Health) said that it is not enough for a young person to have a seat at the table; rather, the participation of youth needs to be systematically structured in the process of developing strategy and policy. The values that youth can bring to the table as a digital native is immeasurable. She further commented that identifying under- or unrepresented perspectives will help reports and policy recommendations become actions that bring us closer to achieve UHC.
Related topics
Related event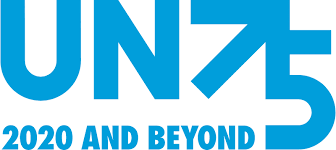 Related processes