Accelerating progress towards the SDGs with AI
24 Sep 2020 19:30h - 20:15h
Event report
In order to ensure that the Sustainable Development Goals (SDGs) are achieved within the next decade, Ms Amina J. Mohammed (Deputy Secretary-General of the United Nations) highlighted the need to ensure equality through major expansions of social protection platforms, in guarantees of peace, of improvements in education, health, and financial systems, in efforts to attain gender equality, and in efforts to address the climate emergency. The role of technology, especially Artificial Intelligence (AI), will be paramount.
Considering that it is time for rapid and bold action, especially in response to the COVID-19 crisis, Ms Ruth Porat (Senior Vice President and Chief Financial Officer at Alphabet and Google), listed some actions Google has taken to contribute to the achievement of the SDGs in its products and platforms. For the COVID-19 pandemic, Google has helped in redirecting users' questions to the World Health Organization. To address climate change, it has established a goal of operating carbon-free by 2030. Some initiatives the company has promoted involving the use of AI and data include partnerships with the Indian government to predict floods and with Ugandan authorities to monitor air quality in Uganda.
The importance of AI in aiding progress towards the SDGs lies heavily in empowering daily life and helping make progress in humanitarian challenges. To do this, it is necessary to strive for collaboration and responsive innovation, believes Mr Kent Walker (Senior Vice President of Global Affairs at Google). The company shares the United Nation's belief that technologies can help achieve these goals, but stresses that organisations cannot act alone. They must coordinate their efforts with governments and civil society to ensure that innovation is imbued with ethical principles and adherent to best practices.
Mr Fabrizio Hochschild (Under-Secretary General and Special Advisor to the Secretary-General at the United Nations) believes that SDGs have suffered a major setback due to the COVID 19 crisis. Inequality has grown, 37 million people have fallen below the poverty line, and many SDG indexes have dropped. Therefore, the world will not achieve the SDGs without making much better use of technology. Artificial Intelligence, for instance, needs to be regulated so that it is not used for pernicious actions and motives. In many cases, it is very effective; for example, predictive analytics for famine prevention in Somalia and Bangladesh were much more cost effective than traditional means. Methods of prediction based on AI have allowed for much more rapid response and freedom of movement in COVID pandemic responses, as well as in others. However, AI driven algorithms have boosted social media misinformation that has led to loss of life and hospitalisations. Thus, the COVID pandemic illustrates the potential for positive and negative uses and effects of AI and forces us to look for better global steering. Member states, the private sector, and civil society must come together to share best practices and principles, so as to be mindful of the consequences of AI for human rights and to adopt adequate safeguards.
The potential for AI on health applications is huge, but presents many ethical challenges. Ms Clara Nordon (Director at the Médecins Sans Frontiers) explains that although AI technology is new, it can rely on principles that are not new. For instance, pre-existing regulatory frameworks for medical practice can be used to steer AI regulation. The development of an AI-specific, standardised framework, however, requires cross-sectoral collaboration. Other challenges involve facing social demographic biases and unlocking access to new sources of data.
Artificial Intelligence has a great potential to advance the field of language recognition, text-to-speech and speech-to-text communication, which, in its own turn, has many important applications in achieving the SDGs: from increasing accessibility to helping fight misinformation. But in order to develop language recognition tools and technologies powered by AI, Mr Vukosi Marivate (Absa Up Chair of Data Science at the University of Pretoria) believes that collaboration across different institutions and continents is necessary so that local languages are not neglected.
Misinformation has become a significant threat in recent years. Mr Pablo Martín Fernández (Director of Innovation and Communication at Chequeado) believes that to fight misinformation, fact checking agencies around the world must collaborate to develop new tools and technologies to verify information published online. Requesting open access to a government can be difficult, especially when the agencies are also fact-checking that same government. Artificial Intelligence can be of great help to those agencies, increasing the scope and depth in which they can analyse information, but developing AI-based tools that are accessible to fact-checking agencies of all sizes and countries is a challenge in itself, as it requires diverse sets of open data, which are not always easily accessible to researchers in different countries.
Related topics
Related event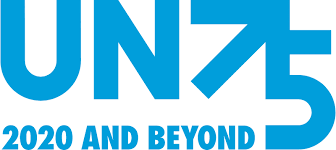 Related technologies