Technology solution for digitalization in energy sector
4 Apr 2019 15:15h - 15:30h
Event report
[Read more session reports and live updates from the 2nd Western Balkan Digital Summit]
Mr Dejan Marković (Director of Schneider Electric Srbija d.o.o.) started his presentation by noting that the mission of Schneider Electric is to provide energy to everyone in every possible way.
Life is on – is their business model, something that is a reality of energy today. He continued to explain how the spending of energy will double in the next years and that the concept of what is renewable energy is growing in order to cover those needs. Until 2025 there will be more devices connected than there are people in the world and 30 % of cars will run on electric energy.
He also mentioned that the digital transformation process benefits industries, as well as individuals. By integrating some hardware solutions, companies have improved their profit by 20%. The main trends of technology in the next years are globalisation, industrialisation and digitalisation. With the growing number of urban spaces, we will need 50% more electric energy than today. We need to be three times more efficient to maintain energy consumption in the future. One of the directions is smart building solutions. Industry 4.0 has only started.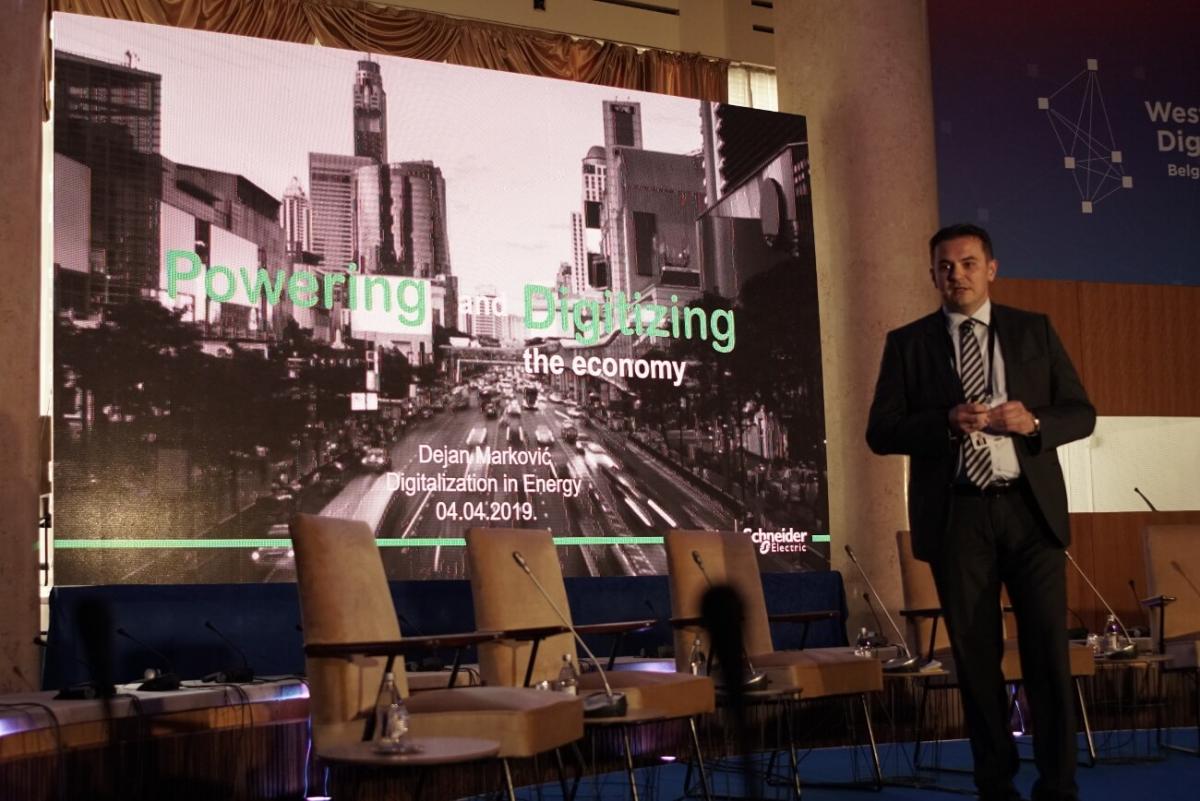 Distribution utilities today need to deal with smart, connected, digital technologies for networks. One of the core goals for the future is to alleviate stress on budgets and protect revenue, while reassuring grid liability. Eco-structure is a platform by Schneider Electric, which offers digital transformation, connecting products and doing sophisticated analysis of services, connecting buildings, power, IT and grids. Novi Sad Centre has 462 engineers working on the installation and development of systems for Schneider all around the world. There is a steady growth of employees, which will most probably triple in the next year.
Two-way communication has influenced the development of power networks, which allow the end user an efficient and energy-saving solution, amounting to 144GWh of energy saved annually. One of the main conclusions of the presentation was that the potential for energy saving in the future is immense when it is digitally transformed and this is the future we are already heading to.
By Darija Medić
Related topics
Related event