Ready to inspire your organization with better learning?
4 Apr 2019 14:15h - 14:30h
Event report
[Read more session reports and live updates from the 2nd Western Balkan Digital Summit]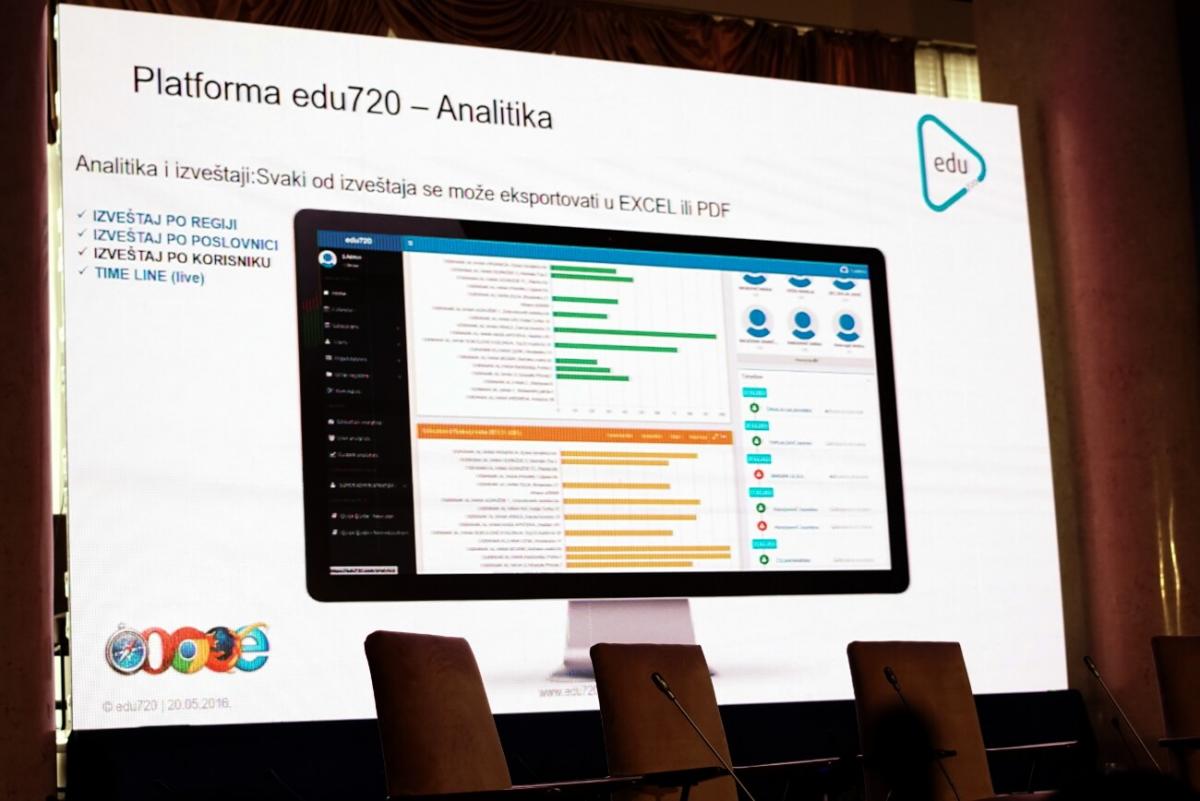 The presenter, Mr Marko Milošević, (CEO of Triple S) started his presentation by noting that the company has been doing corporate training for many years. What they noticed throughout their experience is that there is space to create a more stimulating model for conducting education in a more efficient and attractive way. Research has shown that people can learn any content that is summarised in optimally 3.5 minutes, which means that education can be more efficient by focusing on shorter amounts of content.
They have developed a platform that provides educational material structured in short interactive video lessons, followed by questions. If there are any mistakes, the video presentation needs to be repeated until the answers are done correctly. At any moment, users can overview their questions and performance, as well as follow the results in real time.
Edu 720 platform is created to communicate core messages without misunderstanding and facilitate better company education. The name derives from the cycle of two circles of 360 degrees – educational material goes to employees – the circle comes back with answers to questions, making the platform a two-way communication system.
The app offers statistics on devices, locations, for all users, large statistics, aggregating all the results and data for all the activities done by users, as well as the entire company. In addition, its advantage, compared to regular company education is that it can be used anytime, anywhere, via computer or mobile phone.
The concept is put to practice throughout the region, covering the pharmaceutical industry in the region and many big companies. In that sense, Edu 720 has provided an opportunity to bring digitalisation of education to a new level in the region.
By Darija Medić
Related topics
Related event