Side event of UNISDR, international science council, and integrated research on disaster risk: The role of engaged science and technology to enhance disaster resilience and empower communities
15 May 2019 14:00h - 15:00h
Event report
[Read more session reports and live updates from the 22nd Session of the Commission on Science and Technology for Development]
The side-event was organised by the UN Office for Disaster Risk Reduction (UNDRR), Integrated Research on Disaster Risk (IRDR), and the International Science Council (ISC) and it was moderated by Mr John Handmer (IRDR).
The discussions focused on the role of 'engaged science' and technologies in helping communities prepare for and recover from the effects of a hazard, but also, to implement and define actions that reduce disaster risk and promote sustainable development. This approach is based on the Sendai Framework for Disaster Risk Reduction which provides a major shift in focus from managing disasters to managing risks. Reducing disaster risk requires addressing multiple, complex, and interrelated processes of risk creation and vulnerability, as well as strengthening resilience through stronger engagement across sectors and communities.
In her opening remarks Ms Shamika N. Sirimanne (Director, Division on Technology and Logistics (DTL), UNCTAD) spoke about the importance of building resilience for communities to absorb the effects of shocks and disasters. Additionally, she mentioned that communities have extensive knowledge which must to be rallied and explored by scientists. The Sendai Platform therein provides a good avenue to bring scientists and other interest groups together to discuss disaster risk relief.
Ms América Santos Riveras (Vice-Minister for Science and technology, Cuba) spoke about the ways to achieve risk reduction and relief, and pointed out that disaster relief concerns scientists and non-scientists alike. She mentioned that elements such as political willingness, institutional capabilities, scientific capacities, and the right priority-setting are crucial to creating more resilient communities. Moreover, she highlighted the importance of working under the principle of open science to foster information sharing.
She also noted that natural solutions, inspired by and mimicking natural processes, provide multifaceted, functional and flexible benefits while stimulating local economic development by increasing income opportunities for sustainable practices. She further explained that existing vulnerabilities must be decreased in order to avoid creating new ones, and stated the necessity of searching for solutions in the management of disaster risk to address socio-economic and environmental challenges. According to Santos Riveras, it is thus important to move from emergency response to preventive policies.
Santos Riveras pointed out that in order to achieve increasing community resilience and empowerment in the face of disasters, science and technology must use their knowledge, innovation, and education to create a culture of security and resilience by working on the reduction of disaster risk and working in support of the sustainable development goals (SDGs).
Ms Professor Nkandu Luo (Minister of Higher Education of Zambia) explained that the Zambian government recognises the negative impact that disasters have on the country and has created a Disaster Management Unit (DMMU) which is situated within the Vice-President's office. This office allows the different ministries that are most needed to work on disaster relief to convene, bringing together ministries of agriculture, health, and telecommunications and information among others. However, Luo also pointed to the important contributions of academia and the meteorological services to increase the country's level of preparedness. She further highlighted the importance of preparing the community to respond to disasters and said that disaster management units are a central part of these efforts.
Luo also noted that disasters such as floods require the government to look at the resilience of buildings and infrastructures. She mentioned that often, older buildings and infrastructures that had arrived prior to the roll-out of new technologies proved to better withstand damage. According to Luo, it is therefore important to recognise that new technologies must also be adapted to local realities. She explained that many technologies are failing many African countries because they are not adapted to where they are being used.
Ms Flavia Schlegel (Special Envoy for Science and Global Policy, International Science Council) explained that we need to move away from managing hazards and must focus on managing risks. She recognised the complexity of this undertaking for governments who already have to navigate a multitude of obligations such as the Paris Agreement, the SDGs, and the Sendai Framework. Schlegel pointed out that science must therefore facilitate state efforts to address systemic risks.
According to Schlegel, important questions for Disaster Risk Reduction (DRR) revolve around data. Questions include the amount of available data, how to generate and obtain more relevant data of difficult to reach areas and access to data archives which would allow to improve disaster reduction mechanisms.
She also pointed to the geo-hazards being interlinked with social risks. DRR must thus strongly be linked to social programmes and ethics consideration.
Mr David Johnston (International Center of Excellence on Community Resilience, New Zealand) identified strong winds and seismic movements as dangers for the country and shared experiences of how Wellington, the capital of New Zealand, deals with disaster reduction. As pointed out by Johnston, an important factor for the city's strategy is the involvement of citizens in the DRR strategy through community hubs, house-hold preparedness trainings and strengthening the role of community groups.
Additional efforts mentioned by Johnston include a better understanding of human behaviour during and immediately following a disaster through CCTV systems and surveys. In a case following a tsunami warning in Wellington, the scientists recruited citizens to conducts surveys on how people reacted to an imminent disaster.
Ms Anaïs Couasnon (PhD researcher, the Department of Water and Climate Risk of the Institute for Environmental Studies (IVM), Vrije Universiteit, Netherlands & UNMGCY SPI Young Scientist in DRR) explained the goal of the UN Major Group for Children and Youth (UNMGCY) and its contribution to DRR through the Science and Technology Innovation (STI) Young Scientist in DRR programme. She explained that the organisation is mandated by the UN General Assembly to facilitate the contribution of youth in policy development.
She showed how certain maps can be made more relevant and easier to understand by the community by including important markers such as predicted water depth and identifying areas populated by vulnerable populations.
By Cedric Amon
Related topics
Related event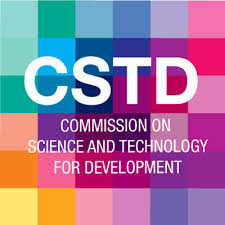 Related technologies