Presentation of reports on science, technology, and innovation policy reviews
15 May 2019 15:00h - 16:30h
Event report
[Read more session reports and live updates from the 22nd Session of the Commission on Science and Technology for Development]
The session was moderated by Mr Kekgonne Baipoledi (Vice-Chair of CSTD) who started by explaining the role of science, technology, and innovation (STI) in building resilient communities, including through the contribution of citizen science.
Mr Angel Gonzalez Sanz (Chief, Science, Technology and ICT Branch, UNCTAD) presented the preliminary findings of the STI Policy Reviews of Ethiopia, Panama, and Uganda.
He started with the STIP Policy Review of Ethiopia and said that some of the priority sectors covered in the review included apparel, textile, and pharmaceuticals. He discussed technological learning and upgrading through inter-firm linkages and industrial parks. He highlighted the preliminary findings of the report: high-level growth, but low-level technological learning; building on 'policy formulation' for effective 'policy implementation'; building on the progress of productive resources to advance entrepreneurial capacities and production linkages; and, shifting focus from technology transfer to innovation.
According to Gonzalez Sanz, some of the key issues are: aligning industrial policy and STI policy; maximising industrial parks' potential for linkages; improving supply chains and backward linkages; the need to build quality infrastructure; support and finance for innovators and technology start-ups; and, strengthening university-industry linkages.
Gonzalez Sanz went on to talk about the STIP Policy Review of Panama. He said that Panama's per capita income had reached the level of high-income country in 2018. He mentioned the country's 2015-2019 National Plan for Science and Technology, and their STI policy for the next five years. The preliminary findings of the review are: young STI system; importance of the leadership of the Secretaria Nacional de Ciencia y Tecnologia (SENACYT) – government technical body responsible for implementing policies for science, technology, and innovation – as the main actor in the STI system; necessity to increase the finding to STI efforts, particularly from the private sector; and lack of ownership and responsibility of STI progress from stakeholders.
Furthermore, he noted some initial recommendations such as developing policies to promote innovation in firms and recognising the value of STI in the national development strategy.
Next, he went on to talk about the STIP Policy Review of Uganda. He said that the country was working on increasing policy coherence, co-ordination, directionality, and the re-energising of the structural transformation process. He also underlined that Uganda is working together with the Ministry of Science, Technology, and Innovation, and Inter-ministerial STIP Review Task Force.
In addition, Gonzalez Sanz said that Uganda needs policy directions. He mentioned the country's work towards achieving the sustainable development goals (SDGs) and the 2030 Agenda, developing STI capacity funding, and aligning human resources and competencies. According to Gonzalez Sanz, there are also some policy challenges: developing a locus for the National Innovation System (MOSTI); framework conditions (infrastructure, human capacity, finance, trade); value chain perspective; and, agriculture and ICT sectors.
Mr Zenebe K. Korcho (Ambassador and Permanent Representative, Permanent Mission of the Federal Democratic Republic of Ethiopia to the UN Office and other international organisations in Geneva) said that Ethiopia has been one of the most successful countries in economic development since 2000 and noted the role played by industry and technology. He also said that they are prioritising manufacturing based in the country, and that the government has decided to build industrial parks. Finally, he mentioned the need to improve the industrial agenda and said that his country is ready to continue working with UNCTAD on technology transfer and capacity-building.
Ms Diana Candanedo (Director, for Planning, National Secretariat for Science and Technology, Panama) said that UNCTAD understands the needs of her country in the STI sector and is helping them with capacity-building of the policy-makers. Moreover, she said that STI will remain the main priority of her country.
In addition, Candanedo pointed out the need for improving the STI system, and creating a new agency of innovation. She said that they are working on higher education systems in Panama that will support STI. She mentioned the important role of co-operation on both regional and international levels and the need to work together with the business sector, train policy-makers, and invest in STI.
Mr David Obong (Permanent Secretary, Ministry of Science, Technology and Innovation, Uganda) mentioned the Vision 2040 as a tool for enhancing human resources, transport infrastructure, urban development, and innovation policy. However, he said that there was no central institution to co-ordinate STI policy before the establishment of the Ministry of Science, Technology, and Innovation in 2016. Obong said that the ministry is working on enhancing technology and improving the STI legal framework. He noted the role of academia in supporting STI policy on a national level.
Moreover, he said that Uganda is collaborating with UNCTAD and focusing on capacity-building and digital learning. According to him, Uganda needs to take an active role in the innovation process. He said that Uganda needs to work together with other countries in East Africa on a legal framework, policy, and the advocacy of STI. He said that they are focusing on how to support innovators, civil society, and researchers in Uganda and said that they are working on STI policy with other ministries and private sectors in order to enhance capacity-building.
Finally, he recognised the involvement of the various stakeholders in the policy review process and said that they are committed to leaving no one behind.
By Gilles D. Bana
Related topics
Related event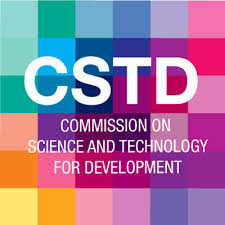 Related technologies