Group discussion on priority theme 1: The impact of rapid technological change on the sustainable development
14 May 2019 12:00h - 13:00h
Event report
[Read more session reports and live updates from the 22nd Session of the Commission on Science and Technology for Development]
The Chair of the session, Mr Placido F. Gomez Ramirez (Vice-Minister for Science and Technology, Dominican Republic), started by saying that artificial intelligence (AI) has a huge impact on technological change in sustainable development, especially in many sectors such as health, environment, etc.
The moderator, Mr David Souter (Research Associate, Oxford University), started by explaining that technology is moving extremely fast in twenty-first century. The changes in digital society are impacting geopolitical issues and climate change. He said that we need to understand the opportunities and challenges of science, technology, and innovation (STI). He added that progress is not always good for society. Souter asked: 'What do we want to change? What do we want to improve?' He noted that we must work on a national and international level to build a strong policy on AI.
Furthermore, Souter stated that countries must be responsible in implementing their national strategies on AI. He said that there is lack of knowledge on the ways in which AI impacts our society. In addition, he noted the challenges of climate change on technology and mentioned the problem of regulation and normative frameworks guiding the use of AI.
Ms Ana Cristina Amoroso das Neves (Director, Department for the Information Society, Portugal) started by saying that AI is becoming the key-pillar for the economic strategy in Portugal. She highlighted that Portugal is working on a machine learning strategy, automation, infrastructure, health, etc.
In addition, she noted that they are using AI in promoting innovation and the Fourth Industrial Revolution.
Ms Pascale Fung (Professor, Hongkong University of Science and Technology) explained that governmental strategies are on different levels in terms of capital market, infrastructure, and investment. She mentioned the role of digital literacy in AI and asked: 'How can AI be applied?' According to her, there is a strong desire to use AI, but there is no data analysis. Finally, she added that governments should have an investment policy on AI.
Mr Nigel Hickson (Internet Corporation for Assigned Names and Numbers (ICANN)) said that how AI affects national strategies needs to be discussed. He noted the necessity of global dialogue on AI issues and the need for a multistakeholder platform.
Mr Frédéric Paruta (French Representative) highlighted that France is pursuing an AI policy. He noted that the French strategy is based on four points: building a good ecosystem; data policy; a European strategy on AI; and, the ethical aspects of AI.
During the discussion, the representative of Germany started by explaining the national strategy of AI in Germany. He added that the federal government is working on achieving the sustainable development goals (SDGs) in AI. He also mentioned that dialogue is very important on AI issues. Paruta noted the need to develop a proper matrix and solid system of technological indicators. In conclusion, he said that providing a forum on AI such as the Commission on Science and Technology for Development (CSTD), international research, and innovation are a huge opportunity for the member states.
The representative of Turkey said that they are building an AI strategy and he also noted that AI is increasing in the industry and services sectors.
 
By Gilles D. Bana
Related topics
Related event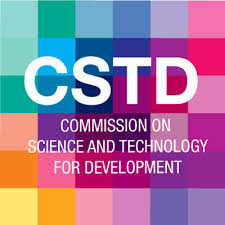 Related technologies