Ways forward and closing
Event report
The final session of the day brought together experts from the private and public sectors and academia. The focus of the session was to identify the next steps that have to be taken in order to improve national policies and strategies, create opportunities to implement ICT services for citizens, and generate social impact and economic development.
The session featured the speeches of Mr Mika Lauhde (Vice President Cyber Security & Privacy of Global Public Affairs, Huawei Technologies Co., LTD), Mr Dan Tara (Vice President of Positive Technologies), Dr Ram-Sewak Sharma (Chairman, Telecom Regulatory Authority of India (TRAI) of India), who introduced the audience to the concept of 'electronic consent artifact', Mr Jacques de Werra (Professor of Contract Law and IP Law, Vice Rector of the University of Geneva), and Mr Alan Gush (Senior Director of Cyber Solutions, Comtech Telecommunications Corp.).
The private sector stressed the contradictory situtation in which – the regulators ask for secure networks – but do not provide exhaustive guidelines on how to achieve that. Operators are often not ready. From an academic perspective, the future of education is deeply connected with the future of work, and it is crucial to prepare students for the challenges they will face in the work environment. However, formal higher education could and should be complemented with self-study and certification.
The session was closed with a speech by Mr Yushi Torigoe (Deputy to the Director and Chief of Administration and Operations Coordination Department at the ITU). He stressed the need for collaboration between different stakeholders to effectively tackle emerging issues. He proposed a three pillar approach based on: corporation, collaboration and coordination, while highlighting and recalling the five pillars on which the ITU is based: legal, technical, organisational, capacity building and international.
Related topics
Related event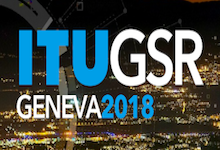 Related technologies