Unpacking digital trade impacts: Calling all stakeholders
28 Nov 2019 16:40h - 18:10h
Event report
[Read more session reports and updates from the 14th Internet Governance Forum]
Ms Bruna Santos (Coding Rights) initiated the session by explaining that the major focus areas for the discussion are the definition of digital trade; current trends in digital trade issues; and a review of the multistakeholder approach and how it affects decision-making processes in a way that benefits all stakeholders.
Mr Thomas Struett (George Washington University) discussed the current lack of norms with respect to digital trade; he defined digital trade as the digitally-enabled transfer of goods and services. He advocated for a multistakeholder approach when creating agreements that concern digital issues, such as data localisation. Multistakeholder involvement does not happen in the negotiation of regional trade agreements. In spite of that, an increasing number of digital policy issues are being included in RTAs. These agreements create obligations in very important areas, including privacy and data protection. The Comprehensive and Progressive Agreement for Trans-Pacific Partnership (CPTPP) and the Agreement between the US, Mexico, and Canada (USMCA), for example, create an obligation for countries to allow the cross-border transfer of information, including personal information. These agreements limit the scope of policy options that countries have, since national laws will need to comply with international agreements.
Mr Miguel Candia (Paraguayan Government) mentioned that digital trade continues to grow and evolve quickly. It was initially difficult to understand the relevant issues and legislate accordingly, considering that laws can take approximately a decade to fully cover national systems. Candia used Uber as an example and discussed the requirement for labour contracts between the company and its drivers that covered the parties particularly from a taxation standpoint. He talked about the differences in revenues received by the government, since the relationship with such companies is quite different from that with traditional multinationals.
Due to infrastructure and market constraints, many countries do not have host servers and data centers in their territory. In considering this situation, speakers highlighted that an agreement over the regulation of privacy within the context of free cross-border movement of data will soon be a requirement. Some debate ensued regarding whether data should be described as the 'new oil' or if it should be seen as a 'perishable food' that has value only for some period of time.
The final reflections from the session were related to strengthening participation in digital trade discussions. Are the communities who will be most affected part of the conversation? Attending critical gatherings is expensive and if individuals or smaller organisations are unable to find a source of funding, then they are not properly represented. We need to ensure that companies understand relevant human rights issues and correctly address them.
By Andre Edwards
Related topics
Related event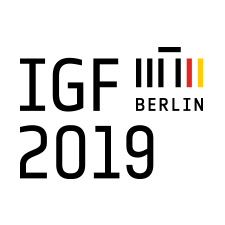 Related processes