Unlocking the digital potential of the DLDC countries
28 Nov 2019 16:40h - 18:10h
Event report
[Read more session reports and updates from the 14th Internet Governance Forum]
Opportunities to fulfil the promise of the preceding industrial revolutions have eluded most developing and least developed countries (DLDCs); in particular in the African continent where there are serious concerns regarding the current fourth Industrial Revolution. It is important to investigate ways to mobilise and challenge policymakers and stakeholders to come together and take constructive steps towards addressing barriers to unlock the digital potential of DLDCs and realise promises of the new digital age. An overarching factor for digital inclusion is the need to have highly resourced human capital across the entire spectrum of DLDCs labour markets.
In this respect, we need to ask: What capacity development options are there to foster inclusive DLDCs youth and labour force participation in the digital economy?
Within this context, the session tackled the question of how to mobilise policymakers to adopt policies that advance the digital economy in the industrial revolution and address cross-cutting issues related to unlocking the digital potential in DLDCs?
It is important to not only raise the capacity of youth but also of the older population who are heading the government and making decisions. In that sense, Mr Hossam Elgamal (Chairman, Africa ICT Alliance [AFICTA] and CEO EDRAK) argued that there is a lack of information and knowledge about how to go about digital transformation and there is a need for capacity building. For this reason, AFICTA was founded as a collaborative effort by private African businesses to help shape digital transformation policies. Alongside capacity building, sound research is required for good policies.
The need for evidence-based policies and to politically and financially support research initiatives to understand the extent of Internet use and access. Ms Chenai Chair (Communications and Evaluations Manager, Research ICT Africa) explained that funding research will help show governments the potential benefits of the Internet. Research will help governments address issues like meaningful connectivity, gender digital divide, and the social issues that impede Internet access and hence the growth of the digital economy.
Community engagement is yet another milestone. Ms Jane Coffin (Senior Advisor, Connectivity & Infrastructure, Internet Society [ISOC]) highlighted that convening events and community building must be consistent and sustained, so that people get to know each other and address pressing and complex issues together. In this regard, the role of the private sector is also crucial.
Industry needs room to develop through the support of flexible regulatory frameworks, so a holistic vision and approach for digital transformation is needed to drive investment and innovation. Mr Gonçalo Carriço (Associate Director, EU Affairs, AT&T) underscored the importance of flexible regulatory frameworks, investment, and innovation. In some countries, regulations impose gross ownership restrictions that impede investment in integrated services. For example, the mobile revolution that helped the USA become a global leader in tech innovation was the direct outcome of deliberate government policy established more than ten years ago. Also. the mobile ecosystem in Latin America has been catching up with digital transformation through economic growth, innovation technologies, and consumer preferences. Therefore, policy frameworks that promote investment, technology, and innovation should provide market access by reducing restrictions on foreign investments, enable cross-border data flows, prevent data localisation, protect consumers, ensure due process in lawmaking, protect cybersecurity, and license transparency.
Mr Mohammed Azizi (ICT-Associate) explained that some governments are overtaxing the ICT sector given that it creates substantial revenue. That said, social media companies generate revenue that is higher than the GDP of some nations, but they do not invest back into the economies where most of their users are located. For example, 1.4 billion active users are coming from cities in LDCs, which is around 70% of the active users of Facebook.
Bureaucracy is a challenge to many opportunities. Mr Mark Datysgeld (CEO, Governance Primer) explained that it is important to engage with policymakers, especially in an overly bureaucratic country. When investors or entrepreneurs come up with innovative ideas, they need to mobilise policymakers to set the right policy and regulatory environment.
Having said that, how do we achieve the sustainable development goals (SDGs), if there is a gap in broadband policies and ICT education policies? Ms Melissa Sassi (Startup Program Manager, IBM) shared the broadbandpolicy.org project which collected about 130 broadband policies across 82 countries. The project analyses policies using natural language processing and algorithms. When adopting broadband policies it is necessary to follow an objective and adopt a data driven approach. It is also important to mobilise different stakeholders to think beyond connectivity and consider concepts such as digital literacy and other required skills to move users from being consumers of technology into creators of it. Local content development is another related challenge. Sassi stressed the importance to create local solutions for each community, state or region's needs.
It is not only content that should be localised, training should also be localised. Coffin highlighted that ISOC provides localised training where locals are trained to train local people. This is important to ensure sustainability, whether to place an Internet exchange point (IXP) or a community network or for people to learn more skills to deploy IPV6. ISOC takes policymakers, regulators, and parliamentarians to the Internet Engineering Task Force (IETF) to provide training on how the Internet operates, encryption, routing security, and other network security aspects. The aim is to integrate people into the standards body and have different standards bodies dialogue with policymakers. They also deliver best practices and technical training, however Coffin emphasised that the trainings need to be locally owned and sustained.
Where do people go when they want to require the needed skills? Sassi argued that it is important to find ways to empower people with relevant skills, including communication, media literacy, digital rights, and life skills. A standard curriculum and co-operation between ICT and education ministries are of crucial importance.
The private sector also needs to play a role in providing skills and training. The AT&T Aspire Accelerator is an example of a project that provides teachers and students with relevant content. With a budget of US$500 million, more than 300 schools in 9 Latin American countries have been impacted. Another example, AT&T in Malaysia has been hosting a developers day or the last six years, which is an event designed to encourage aspiring developers and entrepreneurs to create various Internet of things (IoTs).
In conclusion, it was noted that unlocking the digital potentials in DLCDs requires policymakers to embrace a user-centric approach to policy design. Collaboration is also important among the different stakeholders. Tools that are developed locally are also required to address local issues.
By Noha Fathy
Related topics
Related event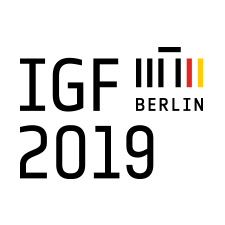 Related processes