Technological innovation and challenges to data governance
27 Nov 2019 10:45h - 11:45h
Event report
[Read more session reports and updates from the 14th Internet Governance Forum]
As the new round of global technological revolution unfolds, the accelerated application of data-driven new technologies (AI, 5G, big data) profoundly impacts the global Internet governance system and rules. As part of this Open Forum organised by the Cyberspace Administration of China and the Chinese Academy of Cyberspace Studies, participants called for more best practices sharing on data governance and personal information protection, and for the exploration of a collaborative and multiparty data governance model, in a bid to promote a data governance mechanism at the global level that contributes to a peaceful, secure, open, co-operative, and orderly cyberspace.
The changes brought by new technologies require public authorities to update their data governance frameworks, notably in terms of cybersecurity and data protection. Mirroring developments in other parts of the world, China has recently updated its national framework on cybersecurity and data protection. On 1 June 2019, China adopted its new cybersecurity law, which created a new framework to tackle the new challenges raised by technological innovation. Measures for data security in administration, as well as measures for secure cross-border transfer of personal information are also currently being drafted in China. Ms QI Xiaoxia (Director-General, Bureau of International Cooperation, Cyberspace Administration of China) explained that China's digital policy revolves around four principles (respect for cyber sovereignty, maintenance of peace and security, promotion of openness and co-operation, and cultivation of good order) detailed in a recent concept paper titled Jointly Built a Community with a Shared Future in Cyberspace. Xiaoxia insisted that China requires enterprises to provide secure technological product, and Chinese law prohibits malicious programs, such as back-doors in products.
Seen as instrumental to address the challenges raised by new technological developments, the issue of digital co-operation was mentioned repeatedly by participants.
Mr Henry Gao (Associate Professor, Singapore Management University) argued that there is currently a rise of 'three digital kingdoms', namely China, the United States, and the European Union. Gao signalled that in the same way that large tech companies, public authorities, and individuals may have different policy interests, these three digital kingdoms are in stark opposition on how to approach the regulation of the Internet. Mr Louis Pouzin (Internet Pioneer) reflected on the future of the Internet, signalling the likeliness of its greater fragmentation into thousands of Internets in the years to come. Pouzin argued that co-operation was thus necessary to address current challenges raised by digital innovation.
Despite this fragmentation at the global level, Mr Luca Belli (Professor, Fundação Getulio Vargas) referred to increased co-operation on data governance issues among the BRICS countries (Brazil, Russia, India, China, and South Africa). One of the landmark events in this dynamic among the BRICS countries was the declaration of the BRICS summit in 2017 where the five countries agreed to promote jointly shared data protection norms. Several BRICS countries have recently updated their national frameworks for data protection for instance. New data protection frameworks adopted in Russia, Brazil, and China, are not only positive for individuals, but also provide greater trust and a predictable environment for businesses.
Digital co-operation is not only necessary at the international level, but also at the local and national levels. Presenting the model of Internet governance in Brazil, Mr Demi Getschko (CEO, Brazilian Network Information Centre) described its crucial role in the formulation or update of digital policies related to data governance at the national level. Though signalling that the national Internet governance organisation does not have regulating power, Getschko referred to its involvement in suggesting legislations, such as the new Brazilian data protection framework adopted in 2018.
By Clement Perarnaud
Related topics
Related event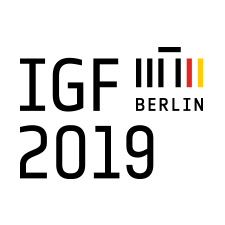 Related processes
Related technologies