Sustainability of NRIs: Strategy for future IGF
29 Nov 2019 09:30h - 11:00h
Event report
[Read more session reports and updates from the 14th Internet Governance Forum]
The future of Internet governance (IG) needs to remain inclusive and sustainable. The first main discussion point was how to ensure digital access to discussion forums. The second was how to incentivise not only governments, but all stakeholders in IG processes. It was agreed that exploring new models of interaction, such as the IGF Plus (or IGF+) should be discussed.
Currently there are more than 110 national and regional IGFs (NRIs) recognised by the UN IGF Secretariat. This growth of NRIs is important because their multistakeholder approach creates communities of IG experts that provide engagement and oversight in their countries and local communities. Ms Tatiana Tropina (European Dialogue on Internet Governance (EuroDIG)) added that subregional IGFs such as EuroDIG give voice to countries that are European but not members of the EU. A great example is the South Eastern European Dialogue on Internet Governance (SEEDIG). They share the call for issues and agenda-setting, but SEEDIG gets to tackle issues specific to the SEE+ region.
The first question was whether NRIs are having significant impact in their countries and local communities. Ms Desiree Miloshevic (UK IGF) said that regional initiatives such as SEEDIG have inspired national ones to emerge and this is positive. While they are bottom-up initiatives intended as multistakeholder debates; there is usually a push from a single stakeholders to make things happen and this needs to change. NRIs need to have a diverse scope of sponsors, stakeholder groups, and participants.
At the African continent, there is growing interest in IG but often people do not know how to get involved or organise a meeting on their own. Ms Lily Botsyoe Edinam (Ghana Youth IGF) explained that sharing the NRI Toolkit and resources help. For youth, they want to come back, and for increased dialogue, they need to see their ideas shared with the national IGFs and produce concrete policy recommendations as output. Ms Mery Uduma (Chair, IGF Africa) added that a good development in Africa is the commitment to NRIs and multistakeholder collaboration with the African Union (AU). There is a lot of cohesion and tackling of issues which in return benefit locals.
There is an ongoing debate on whether IG debates should be run by the International Telecommunication Union (ITU) model where governments lead the way (multilateral) or like the UN IGF's multistakeholder model. Since the Caribbean IGF was initiated by the Caribbean Telecommunications Union, Mr Tracy Hackshaw (Trinidand and Tobago IGF) was asked about its success. Hackshaw said that while the government did catalyse the process, it has never overtaken it, and has enabled multistakeholderism. The region deals with physical distance among nations and the inability for all stakeholders to always attend the regional IGF.
Following the issue of the lack of access, both online and in person, Mr Ashim Rai (Mayor, Thulung Dudhkoshi Rural Municipality, Nepal) and Mr Waqas Hassan (Pakistan Telecom Regulatory). Nepal and Pakistan struggle with gathering enough stakeholder commitment and also with the lack of digital inclusion for greater impact. In the Asia-Pacific group, the regional IGF does take place, but its impact is challenged by the geographical, cultural, and economic diversity of the region's countries.
Ms Amrita Choudhury (Director, CCAOI, India) explained that the region faces a lack of governmental participation, as can be seen in the fact that India has a Youth IGF, but not a national IGF. India hopes to start the discussion on why there is no IGF through linking people and building capacity in projects such as the India School of Internet Governance (InSIG).
The issue of geographical and cultural diversity that India faces was also noticed in the USA. According to Mr Dustin Loup (US IGF), there is a misconception that access is not an issue in both urban and rural contexts. To spread the awareness on the national IGF, the 'IGF USA on the road' initiative takes place throughout the year. The idea is to find an event that is already happening and add a side-event about the IGF.
Finding a one-size-fits-all model is impossible, but good practice models exist. Miloshevic mentioned the German IGF initiative to set up a not-for-profit entity that will be the steering committee for the process. Tropina invited future discussions to focus on the IGF+ model, proposed by the UN High-Level Panel on Digital Cooperation. EuroDIG has published conclusions on it.
By Jana Misic
Related topics
Related event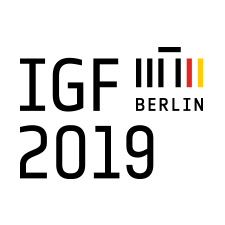 Related processes