Strengthening digital ecosystem for better digital inclusion
27 Nov 2019 16:10h - 17:10h
Event report
[Read more session reports and updates from the 14th Internet Governance Forum]
In today's digital era, certainty and a guarantee of digital inclusion are needed. Digital inclusion is a framework for assessing and considering access to opportunities in a digital era. To this aim, the purpose of this open forum was to discuss how the digital ecosystem can be strengthened, for instance, through ensuring the availability of high-speed Internet access, providing digital literacy education programmes, and developing platforms and applications that conform to information, privacy, and security standards, and to support the realisation of digital inclusion. An important point of all of this is to ensure that ICTs provide opportunities for the well-being of people, especially in developing countries.
What is digital inclusion? Mr Johnny Gerald Plate (Minister of Communication and Information Technology, Indonesia) reflected on digital inclusion in the case of Indonesia. Important aspects are access to high-speed Internet, access to education programmes on digital literacy to facilitate the adoption of new skills and technologies, and access to apps and online service platforms. Since Indonesia has a very young population, the youth should be taught to access digital content that is appropriate for them and to create and use digital content in purposeful ways. Plate further underscored that the Indonesian government promotes digital talent through cyber-national movements, digital talent scholarships, and the digital leadership academy, since by 2035 the demand for digital talent will exceed 110 million individuals. The government further raises the awareness of the people of their rights and obligations.
What is the role of telecom operators in digital inclusion? Mr Anang Latif (CEO, Telecommunication and ICT Accessibility Agency of Indonesia) clarified that commercial operators focus primarily on the biggest islands, particularly Sumatra and Java. They do not deploy in the eastern part of Indonesia. For this reason, the government deployed Palapa Ring Internet Superhighway in eastern Indonesia. The government had to penetrate the market with operators to deploy broadband services. In 2019, it finished the deployment of fibre-optics and in 2020 it will deploy Internet to reach all villages in Indonesia. For 2023, the government is planning high-frequency satellite broadband service to implement high-speed Internet services around the country and through which 150 schools, offices, and health centres can have broadband service. It is also preparing other satellites to provide full-service broadband reaching more than 30 megabits per second per location in 2024. To achieve that, collaboration with other ministries and universities is required in order to make sure the benefits of broadband can be utilised by all people around the country.
How can technology and innovation accelerate digital inclusion? The representative from Google Indonesia explained that Google has been working together with different stakeholders to expand access to information and the Internet and to advance digital skills, literacy, and opportunities. To this aim, Google launched Google Station to provide free and rapid Internet access for the public in open spaces in a number of countries, including Indonesia where more than 200 Google Stations were installed. Smart School Online is another campaign launched by Google to ensure that everyone has the tools and knowledge they need to make smart decisions online. Additionally, Google went to fourteen cities to train marginalised people on digital literacy, using a digital literacy model that has been localised to meet local interests. However, since not everyone can access the materials on the ground, a website was created so that people can download the materials for free. Google also created a free digital scaling program for local small and medium sized businesses, providing them with skills and tools to drive the digital economy. All these programmes, including digital literacy skills and training, are now part of a global initiative at Google called Grow with Google.
Are there any local initiatives? Mr Yosi Mokalu (Head of the Indonesian Digital Literacy National Movement Siberkreasi) presented details on a national movement for digital literacy, which works on digital content and lifestyle, digital parenting, digital economy, digital governance, digital talent, research, and curriculum development. It aims to improve content that could, in turn, enhance the good behaviour of people on social media. It sponsors activities, such as netizen fairs, conferences, and awards to promote good online content and prevent hoaxes, hate speech, digital radicalism, cyber-bullying, pornography, and much other negative content.
How important are meaningful connectivity and civic space to digital inclusion? Ms Nnenna Nwakanma (Chief Web Advocate, WWW Foundation) accentuated the importance of meaningful connectivity, which hinges on the cost of Internet access. She referred to one of the principles that has been adopted by the Alliance for Affordable Internet (A4AI) and the UN Broadband Commission for Sustainable Development, that one gigabyte of data which can be sufficient for one month should not cost more than 2% of the average income of the individual. She further underlined the importance of civic space for people to express themselves online. This, in turn, requires security, self-assurance, and respect for basic rights that allows a citizen to use the Internet freely.
By Noha Fathy
Related topics
Related event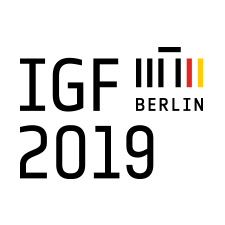 Related processes