Security and safety concluding session
29 Nov 2019 11:10h - 13:00h
Event report
[Read more session reports and updates from the 14th Internet Governance Forum]
The concluding session on safety and security summarised the main recurrent aspects and take-aways from the 2019 edition of the IGF. The audience was asked to contribute – through breakout groups – to three main focus areas: stability, resilience, technology, industry, and trade; security and safety; and, Internet ethics and human rights.
With regards to the area of stability, resilience, technology, industry, and trade, the 2019 edition of the IGF has highlighted that there is a need for more pragmatic approaches meant to bridge the gap between diplomats, the tech community, and policy experts. Contributions from the audience raised the importance of the impact and meaning of norms and norms discussions, which could change according to the stakeholders involved and their perspective. While there is a general recognition on the need for consensus over such norms, constant discussions look at whether they are actually effective. Additionally, the multiplication of initiatives and norms development at multilateral and multistakeholder fora risk to create duplication-related issues: this would negatively impact all stakeholders that do not have the resources and means to take part in all the discussions. To this extent, it is crucial to enable more inclusive participation of civil society. Finally, two additional aspects should be further recalled: the importance of capacity-building measures and the need to create better information on how problems and challenges are described due to the differences among professionals and how they look at the issues. The focus area on security and safety raised similar points, stressing uncertainties on the future impact of developing technologies from a technical and societal perspective.
The final thematic area focused on the role of Internet ethics and human rights, and highlighted the complexity and heterogeneity of the issue. Due to the heterogeneous and complex features of the issues, finding a consensus for policy developments can be hard. Nevertheless, this identifies a need for further discussions and multistakeholder conversations for fostering policy-development.
The discussion further stressed pending questions which could represent the topic of a session during the next IGF in Poland. Such aspects relate to the creation of trust among different stakeholders, as well as on the ways to agree on global ethical principles that could implement the respect for human rights.
By Stefania Grottola
Related event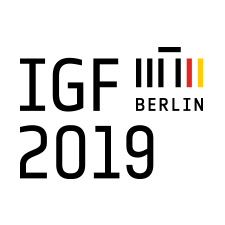 Related processes