Rule of law as a key concept in the digital ecosystem
28 Nov 2019 16:40h - 18:10h
Event report
[Read more session reports and updates from the 14th Internet Governance Forum]
How should the rule of law – a governance principle in which everyone is equal in the eyes of the law – be upheld in cyberspace? Is there a distinction between online and offline words? The session on the rule of law as a key concept in cyberspace looked at its implementation, and included insights from several legal practitioners.
Interpretation and application of legal frameworks can vary significantly from what the legislator intended as being the spirit of the law. Referring to Brazilian and Malaysian frameworks, Mr André Gustavo Corrêa de Andrade (High Court Judge, Rio de Janeiro Appeals Court) and Ms Adlin Abdul Majid (Lee Hishammuddin Allen & Gledhill) described the limitations of freedom of expression online, since such a right is not absolute, and the challenges in safeguarding it. Breaches of privacy, fake news, cyberbullying, and hate speech can all curtail one's freedom of expression. In other examples, Majid highlighted the discrepancy between different interpretations of the law, often as a result of legal loopholes.
In today's digital era, the judiciary needed to be fluent in legal systems of other countries. Majid referred to the extraterritorial nature of the EU's General Data Protection Regulation (GDPR): a lawyer in a non-European country is required to understand certain aspects of European law despite practising in non-EU jurisdictions. Harmonisation of the legal frameworks across borders would overcome this issue. Ms Agustina Del Campo (Center for Studies on Freedom of Expression and Access to Information – CELE) also observed that the issue of jurisdiction is a recurrent topic that transcends all aspects of Internet law.
Mr Edward Asante (President, Community Court of Justice, ECOWAS) and Mr Darian Pavli (Judge, European Court of Human Rights) referred to case-law from West African states and Europe. Often, court rulings are able to tackle an issue in similar ways. For example, in a case of bribery of a state official who had been secretly recorded, Asante explained that the court had rejected the defence which argued that the person's privacy had been breached. The court decided that societal damages outweighed the privacy concerns. Similar court rulings had been issued in other cases and in different jurisdictions.
All speakers agreed on the challenges related to hate speech cases, since the balance between one's right to freedom of expression and other personal rights is sometimes difficult to strike.
Related to intermediary liability, Pavli noted that ideally no content should be taken down from platforms without a court order. Yet, given the vast amounts of information being uploaded, companies needed to intervene to address the issue. A representative from Facebook's Brazil office referred to two ongoing cases being heard by Brazil's Supreme Court. One of the cases concerns Article 19 of the Brazilian Internet Framework, dealing with the liability of platforms. The representative explained that the company is already undertaking many efforts to remove harmful content, in line with the company policies. Yet, other content which does not fall under the purview of company policies may still be in violation of the law, in which case, the company should not be held liable for not proactively removing such content.
Del Campo also added that legislators could benefit greatly from the insights of judicial officials, considering that the latter are uniquely positioned to observe the impact of the Internet on societies, and the impact of legislation. Closing the disconnect between the legislative and the judiciary would also help create more cohesive legal frameworks.
By Cedric Amon
Related topics
Related event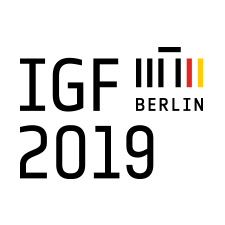 Related processes