Public health online: Shadow regulation-access to medicines
28 Nov 2019 11:45h - 13:15h
Event report
[Read more session reports and updates from the 14th Internet Governance Forum]
The IGF 2009 in Sharm-el Sheik was the first to bring the issue of sales of medicines and medical products online to this forum. It is encouraging to see the multistakeholder approach to discussion of this issue, which is rooted in the sustainable development goals (notably SDG 3).
Harmonised rules and laws on regulating online pharmacies and access to medicines online are missing. Many opposing interests are involved. It is a human right for everyone to enjoy the highest standard of health care and have access to medicines.
In the United States, purchasing medicines outside of the country, especially in Canada, is currently in high focus. It is estimated that 5 million Americans depend on medication from outside of the USA. Why? Extremely high drug prices, as explained by the session moderator Mr Ron Andruff (dotSport LLC). We are discussing real people in real situations and it is important to provide the best choices for consumers, while at the same time protecting them from fake and dangerous websites. Internet pharmacies emerged as a key stakeholder to balance public health and consumer choice.
Can the multistakeholder approach serve as a model for the development of standards and best practices for safe sales of medicines online? What forum should discuss public health and IG?
UN Secretary-General António Guterres noted in his opening remarks at this IGF that the governance gap in the impact of technology on society must be addressed. Chancellor Angela Merkel went further in her remarks to encourage law-makers to quickly identify where analogue rules need to transfer to the digital world. People from all over the world are in need of medicines and need new laws and rules which are suitable for the 21st century.
Regulatory frameworks for online pharmacies were the focus of; paper presented by Mr Aria Ahmad (Dahdaleh Institute for Global Health Research, York University), who noted the issue requires global co-operation. Ahmad also stressed that the cost of medicines is the predominant reason people use online pharmacies. There are risks of underregulation but likewise risks with over-regulation of online sales of medicine. We need a regulatory sweetspot protecting consumers, but still providing access to medicines. He also critically assessed the problem surrounding the allocation of the .pharmacy top-level domain in 2013, which, in his view, presents a clear conflict of interest.
He emphasised the importance of the Brussels principles on the sale of medicines over the Internet, noting that these 'are not the final word on the matter'. A norms-based international approach should shape this issue.
The situation in the global North is very different from the situation in the Global South. Ms Oki Olufuye (Pharmacist) stressed that regulation is not just a national matter – it is a regional and global concern. In Nigeria, no regulation whatsoever exists for online pharmacies. Europe seems to be the only region with regional regulation in place. Globally, there is zero regulation for online pharmacies and global law enforcement efforts have been very limited, too. Could we have a global governance mechanism that would engage multistakholder actors to design standards for practice for online pharmacies? A discrepancy in prices (often extreme) of medicine is a question of morals: it is not a justifiable practice according to Olufuye. To paraphrase the theme of this IGF, we need 'one world' for this issue.
Engaging in a thought experiment, Mr Gabriel Levitt (PharmacyChecker.org) created additional understanding for the complex questions at hand. He asked: Who in the room thinks that a person who needs a life-saving medicine should be able to travel to another country to get his medicine when the medicine is much cheaper? But now, let us say this person is too sick to travel, should he be able to order it online? When a person must bring a medicine from country A to his country B, where it is not legal, is there a conflict with their basic human rights?
In the USA, people with cancer are twice as likely as others to end up in bankruptcy. They are dying because they cannot afford their medicines. Drug prices in the US need to be brought down, stressed Levitt. International online pharmacies need to exist for people slipping through the cracks of failures in their domestic health systems. The pharmaceutical industry wants to kill online pharmacies and it uses the DNS to help them do it. The domain name space is, therefore, misleading consumers.
By Tereza Horejsova
Related topics
Related event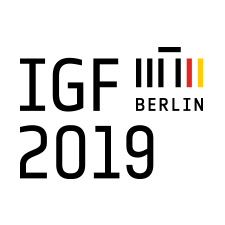 Related processes