Online identity in the multilingual domain name space
28 Nov 2019 11:05h - 12:35h
Event report
[Read more session reports and updates from the 14th Internet Governance Forum]
The session on Universal Acceptance (UA) and Internationalised Domain Names (IDNs) reflected on efforts from the Internet Corporation for Assigned Names and Numbers (ICANN) and the wider technical community to create a multilingual Internet accessible for everyone. No matter what language you use on the Internet, all of your requests need to be resolved.
The Universal Acceptance (UA) principle is a fundamental and significant issue for the multilingual Internet, but there are still challenges that need to be addressed. Although the technical community is doing its best in enabling Internet services on all languages, we still need worldwide ambassadors for promoting IDNs and email address internationalisation (EAI), as outlined by Mr Ajay Data (Indian entrepreneur and elected Chair of Universal Acceptance Steering Group).
UA is on the top of the ICANN's agenda and part of its five-year plan, through 2021 to 2025, recognising the importance of this issue. As noted by Ms Theresa Swinehart (ICANN Senior Vice President, Multistakeholder Strategy and Strategic Initiatives), ICANN focuses not only on creating the technical capacity to implement UA, but also on building more awareness regarding this issue. As we heard from Ms Manal Ismail (National Telecom Regulatory Authority of Egypt – NTRA), without the large involvement of all stakeholders there will be no significant steps forward in adoption. It is also important to note that UA refers not only to IDNs, but also to non-two-letter domains (i.e. new generic top-level domains consisting of more than two letters).
In addition to ICANN efforts, the Dynamic Coalition (DC) on DNS issues also works to strengthen UA awareness. DC membership rose from 20 people to one hundred participants in just one year.
Identifying some of the main challenges, the panel outlined the inability of major Internet services (like Wikipedia) to recognise the EAIs as an integral part of users sovereignty. On the other hand, governments should create incentives for industry and registrars to help the spread of multilingual content. The power of UA to enable digital inclusion could help raise awareness and perhaps even drive demand. There is a danger of users feeling betrayed if their IDNs and EAI are not resolving on the Internet; that can further stiffen the adoption. The UA should become known to policymakers as a tool to achieve a more multilingual Internet.
The idea that IDNs can be considered as a public good was also introduced as a tool for governments to promote Universal Acceptance.
By Arvin Kamberi
Related topics
Related event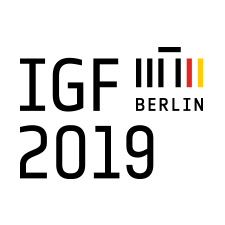 Related processes