Media development and internet governance symposium
25 Nov 2019 13:05h - 15:30h
Event report
[Read more session reports and updates from the 14th Internet Governance Forum]
According to the report presented by Mr Rasmus Kleis Nielsen (Director of the Reuters Institute for the Study of Journalism), the challenges for the development of digital media are twofold. On the one hand, there are growing threats to media freedom and independent journalism globally. On the other hand, there is also a decline of the legacy business model of media companies, resulting in a problem with the funding of journalism as we know it. So, what can policymakers do to guarantee freedom, funding, and a future for independent journalism?
Nielsen claimed that even though there is no magical formula and no one-size-fits all approach to solve the issues faced by contemporary journalism, there are demonstrable examples of good practices. There is also enough money available in the EU budget if the political decision is made to spend it on sensible policy-making. He also stressed that any public intervention should be made under a human rights framework.
Nielsen pointed out that there is an implementation gap between what elected officials have committed to and what governments do in practice. He suggested that the EU should recognise the role of independent public service media and provide public funding for the transition to digitalisation in journalism.
As the first presentation pointed out, different countries face different challenges regarding the development of digital media. The session also covered case studies analysing the threats to freedom of speech in different countries such as Uganda, Zimbabwe, and Serbia. All three cases made clear that independent media are very vulnerable especially in countries where democracies are under threat.
Independent journalists in all three countries (Uganda, Zimbabwe, and Serbia) have suffered governmental interference and even censorship in their work through social media control. For instance, during elections in Uganda in 2016, the government blocked Facebook and Twitter posts claiming it was done in order to protect national security. In 2018, the president introduced a social media tax, supposed to 'curb gossip' and increase the tax base by taxing access to social media platforms.
The government in Zimbabwe and Serbia are also using the advancement of technologies as a way to restrict free speech, according to the Media Institute for Southern Africa in Zimbabwe and BIRN Serbia. Governments claim social media abuses, reporting content published by independent journalists via vaguely defined but rather restrictive regulations. This represents a larger problem for small media outlets who depend on social media to publish content and reach their audience.
Panellists suggested some action lines to strengthen media outlets in countries where there are constant threats to freedom of speech. For example, networking with other organisations that can facilitate contact with representatives of social media platforms has proven fundamental to avoid the censorship of public information online by government officials. This is one of the reasons why they also suggest advocating for the presence of national representatives of all social media platforms even for those countries where the market is not so relevant for companies.
By Paula Szewach
Related topics
Related event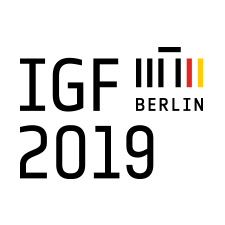 Related processes