Looking beyond the isolation: The LLDC's and the world
28 Nov 2019 17:20h - 18:20h
Event report
[Read more session reports and updates from the 14th Internet Governance Forum]
The objective of the session was to discuss the connectivity, availability, affordability, and quality of Internet service provider (ISP) and information and communications technology (ICT) public policies regarding sovereignty and development issues for landlocked developing countries (LLDCs). Session moderator, Mr Miguel Candia Ibarra explained that these countries, due to their geographical position, are bound to adopt and adapt policies and actions from the developed world in efforts to solve the higher costs of technology and lower access to broadband and Internet quality that result in low development levels.
From the perspective of LLDCs, digital policies appear to be discussed, arranged, and adjusted to suit the interests of bigger countries, such as China, the USA, and the EU. However, as pointed out by the ambassador from Paraguay, developing countries also have a place in the digital policy discussion once they clearly identify their niche of concern and interest. For instance, in many landlocked countries in the Euro-Asian area, for the first time in history, most digital traffic occurs on cables that are following the Belt and Road Initiative. This is a change in dynamics and may address concerns faced by landlocked countries over cost and access. The deployment of fibre optic cables will reduce costs for most landlocked countries, including Paraguay and other Latin American countries, and that this agenda must be adopted by the continent.
Sharing experiences from Uganda, Mr Innocent Adriko (IGF Ambassador from Uganda) pointed to some key differences between basic services in Uganda and those of other countries close to Uganda that are not landlocked. He illustrated this with a report indicating that the cost of importing or exporting one container of goods is about US$2000 more for a landlocked country than for other countries. This expense is passed on to many consumers, raising access costs for Internet users in landlocked countries, who pay an average of US$232 more per month for fixed broadband access than in other countries. An IGF Youth Ambassador from Nepal described a similar situation in Nepal, which relies on India to transport equipment and goods and also has to deal with high costs of connectivity.
Another speaker described the situation in Brazil and Argentina. Building on previous speakers, he explained that costs will definitely go up for telecommunication companies who have to establish multiple backbones even in landlocked countries. He recommended, from an economic perspective, that companies in landlocked countries consider infrastructure sharing as a way to reduce costs.
By Jacob Odame-Baiden
Related topics
Related event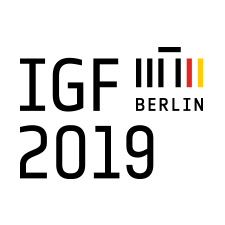 Related processes