Launch of the book: El reto de la democracia digital
29 Nov 2019 13:00h - 14:30h
Event report
[Read more session reports and updates from the 14th Internet Governance Forum]
'The Internet can facilitate democratic practices in unexpected ways', said Mr Vint Cerf (Internet Pioneer). The book by Ms Elaine Ford (Director and Founder, D&D International – Digital Democracy) presented during this session takes this premise and focusses on the contributions that digital technologies can bring to democracies and their citizens. Ford does not disregard the fact that, given that technology is a tool like any other, it can be used with malicious intent or cause unintended consequences. However, she believes that these kinds of difficulties are inherent to any societal transformation, so we might as well embrace the positive aspects of it and come up with solutions for obstacles that appear along the way.
Technology is constantly changing, so why would democracy not change with it? Ford asked. The concept of digital democracy developed in her book refers to the process of transformations in democratic systems for embracing the technological revolution. Digital democracy is the use of technology and the Internet in the service of citizens and societies. Digital democracies will strengthen the rights and freedoms of citizens while reinforcing e-participation and providing tools for the modernisation of the state.
Certain conditions must be met to prepare the foundation for digital democracies, such as high broadband penetration, economic development, and an active citizenry. In Latin American countries, goals are often difficult to reach and there is still a considerable digital divide. Still, as stated by Mr Manuel Haces (Manager of Public Policy & Government Affairs, Google Mexico), Internet penetration has been increasing and is now surpassing a 64% penetration rate.
There are currently many challenges when it comes to adopting digital democracies while safeguarding human rights. One of the most pressing issues is how to address misinformation and online distrust. Ford proposes a multistakeholder approach and sharing good practices for each sector. Tech sector companies should develop technical support tools to tackle these problems. There is a need for a legal framework to harmonise necessary regulations as they are updated to match our new reality. Regarding the media, Ford stressed the importance of source verification and sharing accurate information. Finally, citizens need to actively engage in digital media literacy.
Digital democracies empower citizens. Ms Paola Galvez (Public Policy & Legal Counsel of Peru) pointed out that there are many free resources about digital literacy. She stated that individuals should be responsible Internet users and familiarise themselves with public policies regarding the Internet. Galvez insisted on the importance of engaging with the topic regardless of one's area of expertise.
By Paula Szewach
Related topics
Related event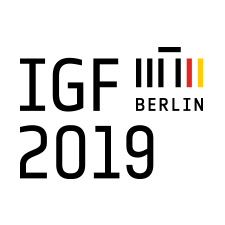 Related processes