Landlocked countries: Turning a weakness into an opportunity
28 Nov 2019 17:20h - 18:20h
Event report
[Read more session reports and updates from the 14th Internet Governance Forum]
The session addressed issues regarding how to digitise and connect landlocked countries and evolve models for other countries facing similar circumstances. d.
Being a landlocked country can be turned into a strength. Mr Syed Bilal Hashmi (Vice Chairman Afghanistan Telecommunication Regulatory Authority (ATRA)) explained the starting problem of landlocked countries: international connectivity to submarine cable landing stations or terrestrial fibre networks needs to be achieved through neighbouring countries. A specific weakness of Afghanistan is that the majority of the land is mountainous, creating difficulty for laying down fibre optic cables. He then presented the work of ATRA, which is transforming a land-locked country into a land-connected one. With 5 telecommunication operators and 22.6 million GSM subscribers the investment in Internet infrastructure has reached the highest investment level in the country – above US$3 billion.
To move forward in this direction, ATRA found that it was necessary to eliminate an infrastructure development monopoly, as only one optical fibre company operated in Afghanistan. ATRA changed the conditions by implementing an open access policy. As a result, three other optical fibre companies operate now in the country. The government is also facilitating growth in the ICT sector, infrastructure for smart cities, as well as 4G spectrum licensing. ATRA also funds government institutions to conduct rural communication development, develop telemedicine, increase Internet bandwidth, and establish ICT labs. In Bilal Hashmi's words, the future lies in fostering fibre deployment, making regional connectivity more reliable, improving competition, and promoting digital inclusion and Internet access. One of the ways they see that being landlocked can be turned into an opportunity is implementing fibre optics for international and local license, using it as an IP transit to connect South and Central Asia, and becoming a hub for other neighbouring landlocked countries.
Besides technical infrastructure problems, digital inclusion opens issues of a social nature. Ms Shabana Mansoory (Board Member of the Internet Society of Afghanistan and Founder of Afgan Girls in ICT) spoke about the gender perspective in the country. While women amount to 49% of the population, female literacy is 24.2%; hence, 75.8% have no formal education and are illiterate, statistics say. Mansooy mentioned that a broad change of policy around women's empowerment is required, as well as greater support in developing national programmes. Her proposal for transforming the landlocked aspect of Afghanistan into an opportunity is that, while achieving gender equality for ICT, the reverse can also have a positive effect – ICT can help build gender equality.
Digital inclusion, transparency, accountability, and public access to information were also mentioned as a human right. Afghanistan has some very advanced laws, but as is often the case, implementation is a challenge. Some of the issues mentioned include the lack of accessibility in remote areas and that most government data is not available in digital format. In the opinion of Mr Bilal Hashmi, a strong legal and judicial system is crucial in fostering transparency in government, and the right to access information should be better enforced.
An information highway from Beijing to Central Asia and then Europe is possible, but global norms need to be followed for the 'water,' or data, to flow. Supplier countries cannot have the power to cut the Internet and need to be bound to share resources with neighbours. The speakers mentioned that the right to Internet usage needs to be implemented as a basic human right within the law, locally, nationally, regionally, and internationally. In conclusion, the speakers emphasised the idea of inclusion: inclusion needs to be implemented on all levels, from elimination of a monopoly in developing infrastructure to maintaining it, from sharing resources and allowing flows of data, to promoting human rights and the Internet for all. If inclusion is withheld on one of these levels, all the others will suffer.
By Darija Medić
Related topics
Related event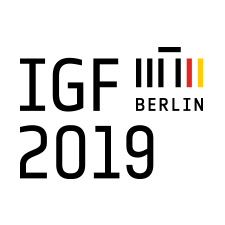 Related processes