Kids online: What we know and can do to keep them safe
28 Nov 2019 11:30h - 12:00h
Event report
[Read more session reports and updates from the 14th Internet Governance Forum]
The year 2019 marks the thirty-year celebration of the UN Convention on the Rights of the Child, which provided a context for the challenges – and opportunities – for kids to go online and oversight responsibilities of parents and educators. Expansion of the Internet, especially on mobile devices, has made it much more accessible for children. Currently, to make good policy decisions, it is important to access quality data that can inform the process.
This session provided updates on several regional reports on kids online, undertaken by the Global Kids Online network, which is led by UNICEF and the London School of Economics, and which serves as a research network producing information relevant to children's digital lives. Dr Daniel Kardefelt-Winther (UNICEF) stated that Global Kids Online projects have been implemented in 18 countries with more than 25 900 children surveyed since 2016.
The report Growing up in a Connected World was launched today. Ms Sonia Livingstone, who is also leading this initiative, said this was a very collaborative exercise. She stressed some of the highlights of the report:
Mobile phones are the most popular devices to go online among children.
The majority of children access the Internet at home. School use is less common especially for smaller children.
Entertainment activities (such as watching videos and gaming) are the most popular online activities.
In general, older children engage in more advanced online activities, like information-seeking or civic engagement.
She also presented a ladder of online participation, meaning that children's engagement in online activities as they get older takes the shape of a ladder. Most children engage in (and learn from) 'entry level' entertainment activities. These act as building blocks, allowing children to progress towards more complex activities like civic engagement or content creation as they grow older.
The majority of children report high privacy skills. But between 30% and 75% of children say they may be unable to verify the truth of online information. Exposure to risk varies by country. In general, children who do more online activities experience more online risk, but this does not always translate into harm. Experience of some level of risk is essential for children to become resilient.
What can parents and caregivers do to promote safety? Despite increased risk as a consequence of exposure, this does not mean that parents or teachers should restrict children's Internet use. When parents impose restrictions, children engage in fewer online activities and tend to have weaker digital skills. Instead, parents should provide supportive mediation.
Ms Christina Ponte (New University of Lisbon) provided interim results of a study, EU Kids Online, mapping 19 European countries. Some interesting take-aways from this report include:
Most children report using their mobile phones 'several times per day or all the time,' ranging from 39% in Slovakia to 73% in Norway.
In most countries, girls use smartphones more than boys.
Compared to 2010, in some countries the average time children spend on the Internet has doubled or nearly doubled.
This report also discussed who children talk to after having negative experiences online. At the top are peers and parents. On average, 19% do not talk to anybody.
For Latin America, research surveying four countries was conducted and will be presented at the beginning of 2020. Ms Daniela Trucco (ECLAC) noted that for Latin America, inequality is an important characteristic leading to many digital gaps. She stressed the need to level conditions of access. She encouraged training for self care and the effective development of management strategies. As elsewhere, design of comprehensive policies is needed.
The session then turned to the issue of data and evidence needed for policy making in the field of children's rights. Mr Guilherme Canela Godoi (UNESCO) said that in many cases, adults presume that children act and think a certain way, but it is not always the case. Offering policy makers the perspectives of children – in conjunction with quality data that reports offer – can make a difference. Sadly, policy makers' attention is often attracted only when a very serious incident occurs. It is essential to realise that these cases do not present a comprehensive picture of the situation. We cannot see the issue of kids online only from a risk and harm perspective. And data offer a broader perspective.
Academic perspectives on what good and bad evidence consists of brought a useful addition to the debate. Adults have an obligation to listen to children and what they have to say. So, the fact that the reports describe research conducted with the children, rather than on the children, is essential. Research tools are developed involving the children.
By Tereza Horejsova
Related topics
Related event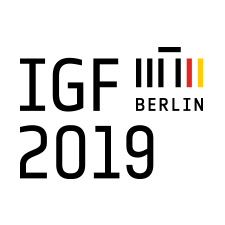 Related processes