Internet Commons Forum
25 Nov 2019 15:40h - 18:15h
Event report
[Read more session reports and updates from the 14th Internet Governance Forum]
A re-emergence of ideas around the commons derives from ethical and economic perspectives. This re-emergence of the commons can also be seen as a reaction to a trend of structural closeness and enclosure, due in large part to the Internet, which enables peer-to-peer interactions on a larger scale, according to Ms Sophie Bloeman (Co-Director of the Commons Network).
Ideas around the Creative Commons provide a good historical context to current discussions. It is useful to remember that the Creative Commons was founded during a period of technological experimentation and against the reaction of copyright law and the software industry to suppress sharing and free cultural movements. Further, according to Ms Mariana Valente (Coordinator of Creative Commons Brazil) the Creative Commons has a role to play in fighting political misinformation and polarisation, especially in the context of access to information based on apps used on smartphones, as these apps are controlled by a few and can be weaponised.
Considerations were also brought forward regarding whether the Internet should be seen as a common. Bloeman argued explicitly that seeing the Internet simply as a market, as policy currently does, is not adequate. Further, the Internet as a commons implies a duty that it be governed in a more democratic way. However, this requires a change in the current culture of policy-making at all levels, but especially at the level of municipalities.
Data is assuming an ever greater importance in the economic aspect of networks. The emergence of data networks can, according to Ms Anita Gurumurthy (Founding member of IT for Change), be compared to the advent of free trade agreements in Asia, which pitted small farmers with little access to technology against international giants with ample access.
Affordability and accessibility issues remain and half of the world's population does not have access to the Internet for those reasons, according to Mr Nico Pace (Community Networks Coordinator at the Association for Progressive Communications). Neither the market nor governments have been able to reach these people properly. Mr Matthew Rantanen (Southern California Tribal Chairmen's Association) highlighted issues around Internet access in indigenous reservations in the US, which are frequently very distant from Internet backbones. Fibre optics companies have sometimes circumvented indigenous territories leading to the autonomous development of community networks by these communities, along with other co-operative initiatives in infrastructure and culture.
Internet censorship, both explicit and implicit, remains a major issue across the world and happens in western and eastern countries alike. Mr Mathias Judd (Founder of Qaul Net) spoke about several movements born on the Internet from 2009 to 2019. He introduced Qaul Net, a wireless mesh network that allows devices to communicate and exchange data freely between themselves. Judd described how this technology has helped several movements to use the Internet and communicate with each other in censorship-heavy countries.
Regarding the remedies to some of these challenges, several communities have taken matters into their own hands to do what governments and markets have not been able to do by building community networks and other forms of co-operative infrastructure and commons. Pace introduced LibreRouter, a 'geek-free' router that allows people with little technical knowledge to build their own community networks. Bloeman described some cases of municipalist movements embracing the principles of the commons, such as the cities of Barcelona and Amsterdam, which are seeing a growth in co-operatives.
Projects that bring indigenous communities and technical communities together to help them develop community networks are a specific example of addressing issues around digital commons and access. Mr Carlos Baca (Research Coordinator at Rhizomatica) stressed that connectivity has its risks and dangers when it comes to community relations. He explained that the organisation conducts a deep analysis of several aspects of a community, from geography to culture, in order to define how to choose the technology that will be used.
Also focusing on a specific example, Gurumurthy explained how community networks and capacity building initiatives have helped close the gap between small farmers and large companies by providing information, technology, training, and access to data through a social enterprise and community ownership model. Another example focussed on the case of gig workers such as Uber drivers and delivery workers. Educating them regarding their data protection rights and reverse engineering the algorithms that govern their work to give them a better understanding of these algorithms are essential remedies, according to Mr Paul-Olivier Dehaye (Founder of PersonalData.IO). Focussing on the design of algorithms and platforms in order to address some of the challenges was also a point mentioned by Mr Cade Diehm (Design Lead at Tactical Tech).
By Pedro Vilela
Related topics
Related event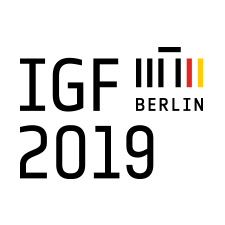 Related processes