Internet accessibility empowering persons with disabilities
27 Nov 2019 15:00h - 16:30h
Event report
[Read more session reports and updates from the 14th Internet Governance Forum]
15% of the world's population lives with some form of disability, representing more than one billion people globally, and constituting the world's largest minority, with 80% of persons with disabilities living in developing countries. That is why Internet-enabled information and communications technologies (ICTs) must continue to play an increasingly active role in shaping the latest trends in assistive technologies and specially-developed technologies for persons with disabilities, noted Mr Brian Scarpelli (ACT, App Association). Ms Gunela Astbrink (GSA InfoComm, Australia) explained that this is possible if technology and software developers incorporate inclusive accessibility into their products, starting with the planning stages. Later discussion confirmed this point, noting that developing a product without having persons with disabilities in mind is akin to constructing a building without a lift in the plan. Designing for accessibility gives some cues on how to approach inclusivity for everyone.
Paradoxically, technology is neither good nor bad. While tech allows him to take notes as a person living with a disability, Mr Shadi Abou-Zahra (W3C Web Accessibility Initiative), explained that the same advancing technology that helps him also renders online job opportunities and courses inaccessible to the majority of other persons living with a disability. Accessibility should not be a standalone policy. Mr Nanao Kachi (Canadian Radio and Telecommunications Commission (CRTC) noted that it is vital to entrench policy on persons with disabilities across all government sectors. He gave the example of Canada's Video Relay Service (Canada SRV), an app that enables deaf or hard-of-hearing people to connect with voice telephone users via video over the Internet.
Everyone should be accorded equal opportunity. Mr Tim Unwin (UNESCO Chair, ICT4D) decried that persons with disabilities were usually perceived as a 'drag' on the economy. Artificial intelligence crossed issue lines, as it was noted later that datasets should be tested widely with different representations to help build algorithms that can reduce elements of bias. Unwin suggested several possibilities to tackle marginalisation: building inclusive technologies, establishing a universal service access fund, and innovating in assistive technologies.
A series of policies addressing the issue of accessibility to persons with disabilities are in place in most African countries. Mr Jorge Manhique (Disability Rights Fund) hailed this move, adding that the universal service access fund had made it possible for governments to complement the work of telcos by setting up tele-centres to tackle the issue of access to ICT services. However, it was noted that many online government services such as the eCitizen platform in Kenya do not have an incorporated screen reader to enable access by the visually impaired.
Ongoing work on digital inclusion is an indication that some people are still being excluded. While many policies for disability access address auditory, visual, and sometimes mobility issues, cognitive and learning disabilities are still not discussed as needed. Perhaps policymakers should take a broader approach to the term 'disability'. Policy priorities should further the global adoption and implementation of the UN Convention on the Rights of Persons with Disabilities.
By Bonface Witaba
Related event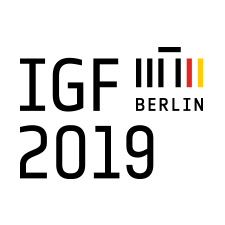 Related processes