Integrated policy framework key to realize digital inclusion
29 Nov 2019 09:30h - 11:00h
Event report
[Read more session reports and updates from the 14th Internet Governance Forum]
The workshop focused on sharing practical insights regarding an integrated policy framework for digital transformation that would foster economic prosperity across all sectors and improve societal well-being. This workshop presented the Organisation for Economic Co-operation and Development's (OECD) Going Digital policy framework and toolkit for exploring values and barriers of an integrated framework.
What is the Going Digital project and toolkit? Mr David Gierton (OECD) explained that the OECD developed this policy framework to address the unfair and ad hoc approach to digital transformation by many partner countries. It aims at helping governments improve coherence and co-ordination across all policy areas that are affected by and are affecting digital transformation. The framework is built around seven main dimensions: access, use, innovation, jobs, society, trust, and market openness. The framework also provides guidelines for governments to develop and implement a coherent and comprehensive strategy determined by these dimensions. In addition, many topics like inclusion depend on it. Inclusion is crucial for closing the digital divide between small and large companies, and individuals with lower and higher education. Inclusion is relevant in terms of levelling the playing field and supporting new companies to succeed. It is also prominent in the topic of employment. To enhance inclusion within a society, equal opportunities should be provided so that everyone can participate in the digital society and acquire social protection, skills, education, and training.
How was the Going Digital policy framework implemented? What challenges did it encounter? How should we address them? Mr Alex Cooke (Counsellor, EU; Department of Industry, Innovation and Science, Government of Australia) provided insights from local practices of the Australian government which developed Australia's Tech Future policy while taking into account this framework. The policy focuses on four key areas that align neatly with the Going Digital pillars, namely, people, services, digital assets, and enabling the environment. Cooke also spoke of the Australian Digital Inclusion Index which provides an information database for monitoring whether the performance of local policy and interventions is working accordingly. It also helps to improve social inclusion since it takes into account women, the elderly, indigenous people, and people with disabilities, and takes into consideration people from low socio-economic groups and those living in remote areas.
Ms Jane Coffin (Internet Society) explained some of the challenges of implementing the Going Global policy framework particularly in non-OECD countries. These countries will face challenges in implementing the framework and integrating and understanding the context as it relates to them at the industry level. An integrated approach across different industries is required, but there is a risk that the cross-sectorial focus might be lost since some governments in transition are working in silos which, in turn, hinders the integration and cross-sectorial co-ordination. Coffin further underlined the importance of human engineering for the implementation of the framework since its success greatly depends on how to get local buy-in and identify and engage stakeholders. This is why stakeholders, through the OECD, work at the basic level alongside technical communities in appointing digital ambassadors who would train local governments.
How to create an enabling policy and regulatory environment for a digital economy? How to facilitate the development of new technologies and their applications? Mr Ben Wallis (Microsoft) alluded that in order to achieve the potentials of digital transformation, there needs to be an integrated and holistic approach to policy programmes. Clear objectives should be set for governments which should find a way to bring agencies together for achieving objectives. Since not all countries have ministries for digital economy, they might lack this natural convening platform. It is therefore important to have an implementation toolkit for adopting a holistic approach to policy-making.
How are educators important for digital inclusion? What efforts and initiatives are taken to include them? One of the participants raised concern that educators are not always updated. There is less outreach to those who create curricula which leads to them being disconnected from digital developments. This additionally entails which jobs are going to be affected by digital transformation. Wallis spoke of initiatives taken by Microsoft such as the Technology Education and Literacy in Schools (TEALS) programme which is a computer science programme in where volunteer engineers educate school teachers in computer sciences. TEALS also helps them develop computer science curricula. Another example is a local government programme designed to help grow a Los Angeles tech economy by finding information and on-demand skills through LinkedIn. Cooke added that the Australian government has a system for supporting AI in schools as part of an AI capability fund. The programme is intended to develop curriculum and research by educators and teachers. Coffin underscored the importance of an integrated approach where ministries of education work closely with the ministries of communications and information technologies since an actual integrated sectorial approach across different aspects of the economy and society is required.
What is the role of AI in digital inclusion? Wallis said that Microsoft has been working on developing AI technologies as part of an AI ecosystem which includes people and organisations involved in integrating, deploying, maintaining, and operating AI technology solutions. Microsoft is concerned about how to develop technologies in a way that would develop a trustworthy and responsible AI ecosystem. The main question is what is needed to ensure that AI technologies are deployed to their utmost potential. Wallis highlight some relevant projects. The AI for Earth Initiative, a five-year and US$50 million project, will put Microsoft's AI tools into the hands of researchers and scientists who work on issues related to agriculture, climate, and water supply. It provides a combination of money and technology that offers project grants, and develops open source tools, models, infrastructure, data, and APIs available to support environmental scientists. The AI for Accessibility programme focuses on solving problems of people with disabilities by making smarter context-based software. Gierton added that the OECD looks at AI as an ecosystem which underpins digital transformation. He feels that all technology can have impact across economies and be relevant in any of the seven policy dimensions. Coffin highlighted the importance of trusting and understanding how new technologies can help solve complicated issues.
By Noha Fathy
Related topics
Related event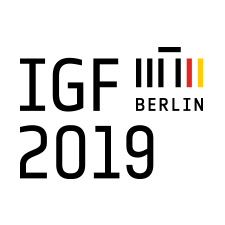 Related processes
Related technologies