Inclusion online, diverse knowledge – New rules?
28 Nov 2019 11:30h - 12:00h
Event report
[Read more session reports and updates from the 14th Internet Governance Forum]
The main takeaway of the session was that, when thinking about online inclusion, we should not only raise the question of access, but also reflect on its link to the freedom of speech. What type of speech is actually shaping the Internet? What are the incentives that promote this kind of speech? Who can engage with that type of speech? These questions also point to the need of rethinking the roles platforms have, and the power we give them.
The International Telecommunications Union (ITU) released a report on the levels of Internet access.t What they found was that almost everyone is connected or has some form of access to the Internet. In this context, Ms Chenai Chair (Web Foundation) stated that also mentioned that developing countries and least developed countries still face problems regarding the level of connectivity. According to the ITU, Africa has the lowest connectivity level, with only 28.2% of the population having Internet access compared to 85.2% in Europe.
Even though connectivity is growing, there are challenges in regard to access in a broader sense. For instance, there is a clear gender digital divide. This means that there are more men than women online. The leading group of Internet users are men from urban areas who have high incomes. Ms Debora Albu (Institute for Technology & Society of Rio) highlighted the notion of intersectionality to better understand problems regarding Internet access. Different types of oppression exclude certain groups from coming online. It is not the same to be a young woman from Brazil and a young woman from Europe.
There is also a big difference between users from urban and rural areas. Mr Santiago Amador (Ministry of Education, Colombia) talked about rural Colombia to illustrate this point. In rural areas the speed of Internet connections are very slow so people cannot access content that requires high-speed Internet such as videos. Additionally, the strongest divide between rural and urban areas, in terms of Internet use, is not digital literacy, but lack of conditions. People from rural areas have less incentive to use the Internet, they are often illiterate, monolingual, and do not have access to credit cards, so they cannot purchase online.
Being on the Internet is most often a positive thing, but there are groups of people that feel negative consequences from being online. Mr Amos Toh (UN Special Rapporteur's Office) pointed out that people who have a hard time accessing the Internet are nevertheless forced to do so if they want access to essential public services. For example, in the United Kingdom, the social security payment system Universal Credit is effectively forcing the poorest and most vulnerable people to access their benefits online even though they do not have the resources to do so or lack the required digital skills.
There are also different sets of incentives for each platform which shape the way people can participate on the Internet. Community standards and advertising-friendly content guidelines determine what kind of content is prioritised and what content gets monetised or demonetised. These non-transparent financial incentives shape what content is being uploaded, recommended, and prioritised. All of this poses challenges for the freedom of speech on the Internet.
By Paula Szewach
Related topics
Related event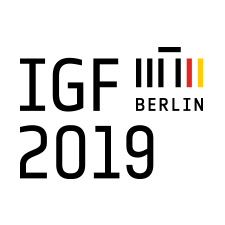 Related processes