Human-centric digital identities
28 Nov 2019 15:00h - 16:30h
Event report
[Read more session reports and updates from the 14th Internet Governance Forum]
As digital economies expand, digital identities (IDs) have evolved from online accounts to state-issued legal digital IDs. Digital ID conversations speak so much to the technology being used, that we very often forget about the citizens who are meant to be served by the IDs in the first place. This mixed-style panel and session sought to broaden the discussion towards a more people-centric approach, and shine a light on several digital ID good practices.
The issues that emerged from the session included the digitalisation of 'historical baggage' (where one's ethinic background is also included), the lack of inclusion of people in designing digital IDs, and the exclusion from digital IDs. In view of the negative effects of ethnic mobilisation in politics, Ms Linda Bonyo (Chief Executive Officer, Lawyers Hub) argued that when states are migrating to digital ID, they should redesign their systems to support development.
The implementation of state-issued IDs involves multiple businesses, from technology service providers and hardware vendors, to security experts. These companies are increasingly becoming aware of the implications of their goods and services to populations. While most of the companies are based in the West, their products are consumed globally. This means that they need to understand different cultural dynamics in order to develop responsive technology. For example, Mr Michael Bültmann (Managing Director, HERE Technologies) explained how, while in the West people think of privacy in terms of consent and compliance to laws such as the General Data Protection Regulation (GDPR), communities like China have a more integrated relationship with the government. For this reason, they value technology, such as location services, as it is important for their personal verification and subsequent access to services.
Location intelligence and other emerging forms of digital IDs are enabled by advances such as 5G. This is expected to increase the capacity for services in the digital economy and enhance convenience. Besides 5G, companies are also investing in infrastructure for the digital transformation including blockchain technology and data security. Companies were however concerned that different players were adopting different standards, thereby making it difficult for the interoperability of technology. This also raises issues on whether digital ID will lead to a more globalised world where anyone can easily transact online, or a more Balkanised world where one required multiple identities and verifications
Global tech companies such as Facebook, Google, Amazon, and Apple were already providing integrated identity through facilities such as single sign on. Financial service companies were increasingly integrating their services with global tech companies. A future where one could use Google to log into a service and also pay for it is not unimaginable. However, these depend on access to the Internet, which we know is not available everywhere. In addition, while technology companies have expanded their reach globally, regions such as Africa depend more on state services than services provided by the private sector. Hence, governments' role in digital IDs and access to services is crucial.
Based on the discussions during this session, we can expect that future debates will tackle the monopoly of global tech companies in digital IDs, the use of digital IDs in voting, and more importantly, whether and how digital IDs can contribute to bringing sustainable development goals closer to those who are most in need.
By Grace Mutung'u
Related topics
Related event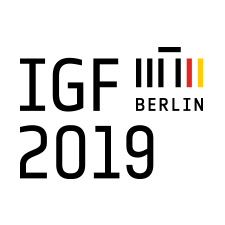 Related processes