High-level session on SMEs and internet governance
26 Nov 2019 17:00h - 18:00h
Event report
[Read more session reports and updates from the 14th Internet Governance Forum]
A panel of entrepreneurs and founders of small and medium sized enterprises (SMEs) discussed the benefits and challenges that SMEs face when engaging in e-commerce, the impacts on access to customers, customer data use, and pre-conditions for successful development and scaling up.
Access to customers was established as one of the most important elements for the success of SMEs in today's market. As Ms María Fernanda Garza (CEO of Orestia, ICC Executive Board member, and President of ICC Mexico) noted, access to the customer base starts with access to the Internet. The differences between countries are vast. Giving an example of organic coffee growers in the Chiapas region of Mexico, she explained that they are unable to even connect to the Internet at this time, even though they could scale up their businesses considerably. She also pointed out that it is crucial to skill up SME owners and employees so that they can engage with marketplace platforms.
Ms Su Kahumbu Stephanou (Founder CEO of iCow) stressed the importance of access to marketplace platforms, which can also serve to educate farmers in agriculture, as a medical tool, and to connect users with experts on the ground.
Speaking about the benefits and drawbacks for SMEs when using large platforms, Mr Pawel Kazakow (Founder CEO of Gaiwan Teemanufaktur) pointed out that platforms like Amazon allow SMEs with a limited budgets to reach a wide customer base. He noted that the Terms of Service and the EU General Data Protection Regulation (GDPR) do not allow the seller in such marketplaces to access customer data. Ms Heike Marita Hölzner (Professor for Entrepreneurship at HTW Berlin and Co-Founder of Sirius Minds) confirmed that large platforms serve well for the initial development of SMEs, with drawbacks coming later on in the form of restricting more advanced business models and restricting SMEs in using their own data. As an alternative, panellists discussed the possibility of building de-centralised platforms.
Another issue panellists highlighted was data ownership and the use and protection of customer data when engaging in e-business platforms. Hölzner stated that the regulation of data ownership can be useful, but in a specific way, since data owned by the entities who collect it, not where it originates from, are stored in centralised databases which are prone to cyber-attacks. Kazakow noted that the protection of the customer data by large marketplace platforms is motivated by protection of their investments rather than by privacy protection considerations.
In looking at what environment is needed for SMEs to develop and thrive, participants agreed that a stable regulatory environment, including the rule of law, access to financing, local and regional level multistakeholder co-operation, and forums for dialogues are most important.
By Pavlina Ittelson
Related event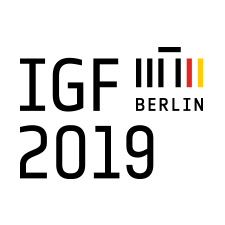 Related processes